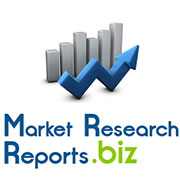 Business Document Work Process Management (BPO) Markets Reach $ 13.6 Billion By 2020
Albany, NY (PRWEB) August 08, 2014
Xerox dominates business document work process management (BPO).
Work document processing represents digitization of paper documents. The techniques for document management, content management of unstructured data can be applied to the paper documents once they are digitized. Analytics can then be applied to the information contained in the documents. From time to time the documents can be input into a database and handled as structured data in tables.
View Full Report at http://www.marketresearchreports.biz/analysis/216079
Outsourcing services provide solutions for business document work process management (BPO). As more electronic forms are created, documents are becoming increasingly electronic. They still need to be used in a variety of ways. Medical records provide some significant challenges to protect patient identity.
Scanners have been used to convert paper documents to electronic formats. Production level scanners are rated at 8,000 pages per day. Optical Character Recognition (OCR) is the term applied to re-purposing functions. Hardware that is necessary to make document work process automation possible has become commoditized. Software and services are used to implement a solutions based competitive environment.
Download Detail Report With Complete TOC at http://www.marketresearchreports.biz/sample/sample/216079
Document work process market driving forces relate to the shift to IT integrated systems management of electronic information. Paper and electronic document processing is set to move to web site and electronic document management.
As paper documents become less used and converted to electronic forms from the outset, document work process markets are set to grow. Hardware scanners of paper documents have become commodity units as at the same time paper is being replaced by electronic forms. Software is dominating the document work process industry. As tablets and smart phones proliferate, electronic forms available as apps are not far behind. With the advent of apps and sophisticated software, document work process shifts to an all-electronic business.
Not that the paper has gone away, but it is not the problem that it was ten years ago. Electronic forms are easier, more accurate and 100% available as every person who is not an infant gets a smart phone in the next five years.
This makes the document solutions more a question of moving data from devices to the back end and managing unstructured content to achieve extraction of potentially structured data from the document than of handling paper.
Paper document imaging is one driving force in the market. Managed print services and electronic process management are aspects of electronic document processing. Forms recognition, data extraction, and data release into upstream systems represent the future of the document work process industry.
Scanning is referred to as digital imaging, is a process whereby a paper document is turned into an electronic image or electronic characters. Digital imaging performs optical character recognition (OCR) processes upon digital images following scanning. ... Document arrangement: Prior to scanning, determine the units of store the copies in separate locations-even during the production phase of a scanning.
Key Topics
Document Process Products
Document Process Analytics
Document Process WEB Services
Electronic Document Workflow
Paper Document Workflow
Document Cloud Architecture
Forms Mobile Architecture
Document Outsourcing
Document Sorting and Indexing
Records Modernization Using Work Process
Work Process Roadmap
Document Recognition
Document Based Cloud Computing
Companies Profiled
Market Leaders
Xerox
Eastman Kodak
Banctec
Synnex / Concentrix / IBM
Fujitsu
Hewlett Packard
Parascript
Cannon
Konica Minolta
Lexmark
Ricoh
Parascript
Scan Optics
Market Participants
Adobe
Coghlin Companies / ColumbiaTech
Connecticut Business Systems
Doma
Fujitsu
Parascript
Patriarch Partners
PCM/Sarcom
Sound Telecom
Scan Store Invoice Data Capture
Sound Telecom
Related Report -
Business Process Management (BPM) Cloud, Mobile, And Patterns Market Shares, Strategies, And Forecasts, Worldwide, 2014 To 2020
View Full Report: http://www.marketresearchreports.biz/analysis/206648
Messaging and collaboration are key aspects of Business Process Management (BPM) making processes more efficient. When people can work things out as a problem occurs, then the delays are eliminated and the business runs far more efficiently.
Consideration of Business Process Management (BPM) Market Forecasts indicates that markets at $3.4 billion will reach $10 billion by 2020. Growth comes as automation of process adapts more efficiently to collaboration between people and provides interactive process based on exception management.
Download Detail report With Complete TOC: http://www.marketresearchreports.biz/sample/sample/206648
About Us
Marketresearchreports.biz is the most comprehensive collection of market research reports. Marketresearchreports.biz services are especially designed to save time and money of our clients. We are a one stop solution for all your research needs, our main offerings are syndicated research reports, custom research, subscription access and consulting services. We serve all sizes and types of companies spanning across various industries.
Browse Latest Market Research Articles at https://www.linkedin.com/today/author/173774513