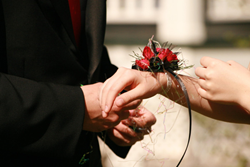 When I joined No Gimmick Dating, I was amazed to see that there were no hidden fees or services. After registering I had full access to whole site, amazing. I'm so glad I have found a dating site that is truly 100% free.
Loveland, CO (PRWEB) August 21, 2014
Locally owned Nogimmickdating.com announces the launch of its free online dating site with no fees, including features no other site can offer its members. Nogimmickdating offers registration, membership, and all features available on the site at no cost to the customer; something no other online dating sites can provide.
Nogimmickdating.com is a small business with hopes of achieving the same notoriety as its larger competitors by helping its members find that "special someone." However, No Gimmick Dating offers something no other online dating site can: it is a dating site that is 100% free.
Like its competitors, No Gimmick Dating matches its members with other members based on individual selected preferences, including hobbies/interests, personal goals, geographic location, and physical attributes. However, unlike the popular dating sites advertised on television and radio, No Gimmick Dating does not charge ANYTHING for membership. There are no "levels" or features only available to those who pay a fee. No Gimmick Dating does not claim to have the most marriages or the most lasting relationships of any dating site. No Gimmick Dating does not claim to use scientific research or high-tech methods to match members with one another. Simply stated, No Gimmick Dating is a cost effective resource for singles to meet other singles. No hype, no fees, and no gimmicks.