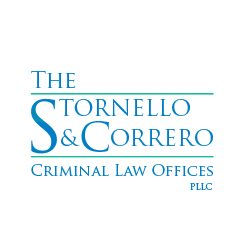 Houston, TX (PRWEB) August 08, 2014
Attorney Mark A. Correro, a proud partner at the Stornello & Correro Law Firm, PLLC, has been elected as a proud member of the prestigious Fellows of Texas Bar Foundation. Fellows (also known as members) of the Foundation are specifically selected based on highly competitive criteria, including outstanding professional performance and demonstrations of an intent commitment to upholding, promoting, and fostering the utmost judicial standards within the legal community.
Based on these benchmarks, the Texas State Bar selects one-third of one percent of the top performing members of the Texas Bar annually. These members are then nominated and invited to become Fellows. Once all Fellows have been nominated, they must then be officially elected by the Texas Bar Foundation Board of Trustees.
Members are chosen within the 17 bar districts, and since the Foundation's inception in 1965, membership has expanded to include more than 7,500 Fellows throughout the state of Texas. Being elected as a Fellow of the Texas Bar Foundation is considered to be one of the highest distinctions and the most prestigious honors within the legal community.
Today, the Board of Trustees exists to cultivate and encourage ethics within the legal profession. As one of the most influential and the largest charitably-funded Bar Foundation in the nation, the Texas Bar Foundation* has been largely responsible for assisting nonprofit organizations as well as legal-related programs and services.
As one of the founding partners of Stornello & Correro Law Firm, PLLC*, Attorney Mark A. Correro has devoted his entire legal profession to advocating on behalf of individuals who have been arrested and charged with crimes in Fort Bend, Texas. With a trusted record of success within interstate and international matters, Attorney Correro has handled all types of criminal defense cases, including DWIs, drug crimes, theft crimes, violent crimes, and other misdemeanors and felonies.
As a testament to his long-standing devotion to upholding justice and the highest standards of ethics, Mark A. Correro has also been selected in the 2008 Fellowship Nomination for the Houston Young Lawyer's Bar Foundation and has been named to the Houstonia Top Lawyers list for 2013. Additionally, he has also been nominated for the Texas Bar Foundation Award for Most Outstanding Legal Article.