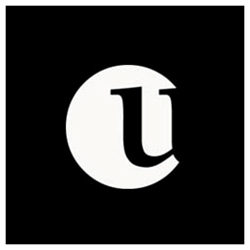 The difference at U Style is apparent because we offer you a higher quality of services by going above and beyond in everything we do.
Miami, FL (PRWEB) August 12, 2014
Having a makeup artist or a specialty salon for an event is a value that often takes the event to a new level of splendor. A recent trend in professional salon services such as U Style is the offering of VIP loyalty programs. Combined with professional and exemplary service, U Style gives every other Aventura hair salon a run for their money. Part of U Style's unique approach comes from its renowned customer service. This is why U Style Salon announced today a new VIP program that rewards customers periodically for their loyalty.
U Style Salon's Promotions and VIP programs includes massage, skin care, hair styling services such as hair extensions and more. The VIP program rewards customers with more of these services, at discounted prices or often, gratis, when becoming a regular customer. U Style also makes use of optional all-natural hair coloring products, shampoos, cosmetic makeup products and more, from top brands such as L'Oreal Professionnel and Clarins. U Style's customers are currently offered amazing deal from Clarins – with any purchase of $99 of Clarins products they receive a free make up of up to an $85 value. At U Style, the role of makeup artists is to identify which shades, tones and colors will give a person their best look. In addition to hair and cosmetic products, U Style's spray tans and other treatments at the salon are naturally-based as well.
U Style offers VIP packages for parties, proms, weddings, or other events. Rarely any other Aventura hair salon can claim the same level of service. Their salon's customers have the option to select from customized salon and spa packages that allow to create a personalized beauty care experience such as: Day Of Beauty, U Style Signature Day Of Beauty, Gentleman's Day Of Rejuvenation, Year of Extensions, Year Of Haircolor, Year Of Highlights, Year Of Manicures, Year Of Manicures & Pedicures, Year Of Facials, Year Of Swedish Massage, Year Of Spa Beauty, Ultimate U Style Year Of Spa Beauty and more. U Style's staff will be pleased to help create the ideal experience for each customer individually. Gift Cards are available in any denomination, for any service or product. U Style will also create beautifully customized gift baskets with salon and spa services combined with professional products. U Style also provides a full suite of Aventura nail salon services.
About U Style Hair Salon Aventura:
As the growing hair salon Aventura continues to expand their business, so have the types of services they can offer.
To find out more about U Style's VIP packages and services, please call (305) 933-3341 or visit http://www.ustylesalon.com/contact/.
U Style Salon is located at: 3011 Aventura Blvd, Aventura FL33180