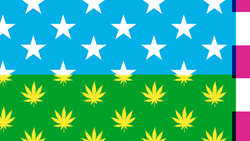 We as a community, as an industry need to take action and advocate for the specific changes we want seen in the Compassionate Care Act
New York, New York (PRWEB) August 12, 2014
The battle to end the prohibition of marijuana in this country has been a long, tough, and arduous one. Proponents of cannabis, both recreational and medical, have long seen a drought of support from powerful groups, politicians, and institutions. That changed on July 26th last month when the world famous and nationally distributed New York Times newspaper wrote a full page editorial piece entitled "Repeal Prohibition, Again" in which it voices its full support for marijuana in America.
While the open support from such a well known and highly respected publication can do nothing but help marijuana advocates in their cause, there are some who have taken to pointing fingers instead of being grateful for such a powerful ally. A petition recently posted on Change.org has compiled thousands of signatures demanding the historical newspaper to bring its drug testing policy in accordance with its now famous editorial statement.
"No one is saying that employers should be forced to deal with workers who are intoxicated at the office, but off-duty marijuana use doesn't negatively impact a journalist's ability to do his or her job." the petition reads. "Traditional drug testing programs cannot determine whether someone is currently high; they merely test for metabolites that indicate whether someone used marijuana as far back as a month ago. The Times should replace its outdated drug testing policy." As of Monday of this week the petition has received nearly 5,000 signatures.
"The New York Times is not the bad guy in this scenario" MarijuanaDoctors.com Chief Operating Officer John Nicolazzo said in an interview last night. "We as a community, as an industry need to take action and advocate for the specific changes we want seen in the Compassionate Care Act." Nicolazzo told the media. According to Assembly Bill 3657 what The New York Times is doing in regards to its drug testing policy is legal, "a school, employer, or landlord may not refuse to enroll or employ or lease to or otherwise penalize a person solely for that person's status as a certified patient or designative caregiver unless failing to do so would put the school, employer, or landlord in violation of federal law or cause it to lose a federal contract or funding." Because marijuana is still a schedule 1 substance according to the FDA it is still federally illegal and deemed to have no medical value. "Federal scheduling of cannabis is truly what's causing these issues," Nicolazzo explained. "By changing the classification and allowing physicians to determine who can benefit from marijuana use we will free the hands of large companies and businesses such as The Times who are afraid of running afoul of current federal statutes."
Mr. Nicolazzo and his team believe that by educating physicians, patients, and politicians about the realities of cannabis that ultimately true, legitimate, and effective change in policy can be enacted that will give patients the proper rights and protections that they are entitled to.