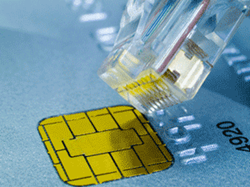 Most companies don't have nearly enough personnel available to handle the task.
Sausalito, CA (PRWEB) August 20, 2014
Ascert, an innovator in testing software technologies with its VersaTest product line, continues to expand its certification and testing capabilities to meet changing payment technologies by adding new testing features to Ascertified, its hosted testing & certification portal. Utilizing both VersaTest Automator and Certifier products, the service provides users with flexible, rapidly implemented testing solutions to meet the needs of testing professionals.
Ascert's hosted offering is used by a variety of organizations, both large and small, to manage various aspects of a company's testing needs including sandbox testing, mandate testing, pre-certification and final certification testing, regression testing, interoperability, functional testing, load testing, performance testing, smoke testing, stress testing, and security/fraud testing. Ascert has implemented EMV testing solutions since 1998. Using the latest in adaptive cloud based technologies; the company enables a rapid and cost effective solution to address the mandates for EMV implementation in the United States.
"Adding EMV testing and support was a logical move for us because of the significant need for organizations to perform testing of this type more efficiently in order to meet the EMV implementation deadlines in the U.S.", says Paul Springston, Manager of Professional Services. "If you look at the time remaining, the number of certifications that must be done, and effort required for each certification to be done the 'old-fashioned' way, there's no way many organizations are going to make the EMV mandate deadline. Most companies don't have nearly enough personnel available to handle the task. We offer a rapid solution to implement association pre-certification testing that is easy to use, automatically identifies problems in EMV related message content, and supports recommended card brand test cases. The best part is that by automating much of the manual effort required for analysis and validation of messages and providing immediate feedback on test results, the certification test-cycle is made much shorter and QA analysts can support many more testing partners."
The Ascertified hosted testing solution solves many problems such as scalability, the high cost of implementation, logistical issues with network connections, security, and providing testing systems available 24/7 that provide secure access from anywhere with an Internet connection. No local software installation is necessary as the service is available via any major browser and can be accessed by desktop or mobile device. All software and standard testing environments (including mandates) are included in the service.
To find out more about Hosted Testing & Certification Services, visit the Ascert web site or contact a local Ascert office.
About Ascert:
Ascert is recognized as a leading provider of premier testing software solutions. Ascert was founded in 1992 to provide automated software testing solutions that help companies measure the performance, reliability and scalability of their mission-critical back-end servers and applications. With over 100 clients worldwide, Ascert's products and services are used at some of the world's most successful companies. Off-the-shelf simulators include solutions for EFT testing, POS testing, stress testing, ATM testing, Fraud testing, IFX testing, EMV/chip card testing, ISO8583 testing and 3270 & 6530 terminal testing. Ascert's custom simulators have been used for testing air traffic control systems and biometric payment systems. Ascert delivers flexible solutions that are either customer site installed or accessed via Ascert's Remote Testing Services. Ascert's products assist testing professionals across industry segments to better manage their testing processes and environments through an end-to-end tool set.
For inquiries in the America's and Asia-Pacific:
Richard B. Greene
Ascert, LLC
759 Bridgeway
Sausalito, CA 94965, USA
Telephone: 1-415-339-8500
Toll Free:1-877-ASCERT-IT
Fax: 1-415-339-8501
E-mail: info(at)ascert(dot)com
http://www.ascert.com
For inquiries in Europe, Middle East, and Africa:
Mike Wainwright
Ascert, Limited
3rd Floor Signet House
49 - 51 Farringdon Road
London EC1M 3JP England
Telephone: +44 (20) 7488 3470
Fax: +44 (20) 7488 3477
E-mail: ukinfo(at)ascert(dot)com
http://www.ascert.com