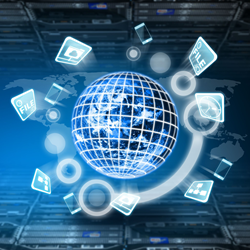 Long Beach, California (PRWEB) August 14, 2014
The terms "a buyer's market", or "a seller's market" describes which party in a real estate transaction has the most influence and control over the negotiation process that occurs when there is an offer submitted to purchase a home, says Scott Schang, Branch Manager Broadview Mortgage Long Beach.
If days on market have been decreasing, and median price trends are increasing, and if there are a few price reductions, this is a surefire sign of a sellers market – Buyer demand is great, inventory is low, adds Schang.
In this scenario, sellers are able to put their home on the market, sell it fast, for what their asking, and there is usually multiple offers which will cause the sales price to increase as buyers compete, driving median prices upward in that community. These are 3 of the most important pieces of data to use when making an offer.
The buyer's market scenario will show that median home prices have flattened out, or are dropping slightly, days on market are increasing (it takes longer for the home to sell), and there will be price reductions in the area. Buyer demand is down, inventory is up.
A real estate agent is the absolute best source for these market reports, and the best way to decipher local market data to uncover the real story of which offer strategy has the highest likelihood of being appropriate, and competitive in the market, says Schang.
An experienced and knowledgeable real estate agent has access to information that the public does not have. In addition to having access to the most current, and most accurate data available, a good agent will be able to help decipher all of the data and look for opportunities for a more competitive approach, adds Schang.
For more information on research techniques and creative ways to use market data visit: http://www.findmywayhome.com/home-mortgage-news/using-market-data-make-competitive-offers/.