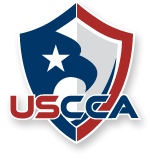 At the end of the day, we all want our loved ones to be safe.
West Bend, WI (PRWEB) August 13, 2014
Tim Schmidt, the founder and President of the U. S. Concealed Carry Association (USCCA, a Delta Defense, LLC company), recently participated in a national conference held by the Students for Concealed Carry on Campus.
According to their website, Students for Concealed Carry on Campus "is a national, non-partisan, grassroots organization composed of more than 43,000 college students, professors, college employees, parents of college students, and concerned citizens who believe that holders of state-issued concealed handgun licenses should be allowed the same measure of personal protection on college campuses that current laws afford them virtually everywhere else."
The non-profit group, which has members in all 50 states and the District of Columbia, recently held their 3rd National Conference at the National Press Club in Washington, D.C.
Working with Dr. John Lott, published author and head of the Crime Prevention Research Center, the group worked to pull together an impressive group of speakers who provided various perspectives on the topic of concealed carry, both pro and con.
The lineup featured trainers, legislators, students, and even victims in a full day of debate, discussion, and eye-opening dialogue.
USCCA President and Founder Tim Schmidt was invited to moderate the Trainers Panel, which included Jan Morgan, Law Enforcement and Civilian Instructor, and Sheriff Al Cannon from Charleston County, South Carolina.
Schmidt was able to share a few closing words on the USCCA and its support of concealed carry on campus. "At the end of the day, we all want our loved ones to be safe," Schmidt said.
Schmidt said he was honored to be a part of such a great cause and said the USCCA will be releasing some footage from the event in the near future. For more information, please visit http://www.USConcealedCarry.com.
About the USCCA:
The U.S. Concealed Carry Association (USCCA) is the first and largest, member-owned association designed to educate, train, and insure responsibly armed Americans. USCCA members receive access to a wealth of industry information and insurance protection through its Self-Defense SHIELD program. The USCCA also provides expert advice, product information, and the latest news centered around the concealed carry lifestyle via email, social media, Concealed Carry Magazine, and their nationally syndicated radio program Armed American Radio.
The United States Concealed Carry Association is a subsidiary of Delta Defense, LLC. Delta Defense, LLC was founded in 2004 by Tim Schmidt and is committed to supporting and educating responsible Americans who carry concealed.