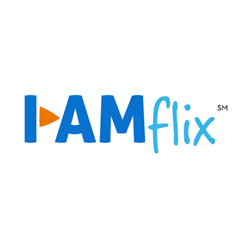 CEO, Roan Saunders, stated, "Obtaining children's entertainment is just as important to us as securing any other wholesome film in our lineup. We want to ensure families have a one-stop resource for uplifting entertainment."
Frederick, MD (PRWEB) August 12, 2014
IAMflix.com, the new family-friendly video on demand service, has recently secured 13 additional children's video series. CEO, Roan Saunders, stated, "Obtaining children's entertainment is just as important to us as securing any other wholesome film in our lineup. We want to ensure families have a one-stop resource for uplifting entertainment."
Some of the series acquired include: "Bedbug Bible Gang," "The Adventures of Carlos Caterpillar," "Junior's Giants,," "Davey and Goliath," and the "Sugar Creek Gang." Children ranging in ages from 1-12 will enjoy these recently obtained movies, and they are now available for immediate screening on IAMflix.com.
One of the most popular Christian titles is "Junior's Giants: Envy Thou Not." In this kid-friendly flick, Junior battles a new giant, a gadget wielding materialistic robot. For Junior to overcome his battles with envy issues, he must continue to choose to follow the Spirit.
The "Sugar Creek Gang" is another smash hit in the IAMflix.com library of family-friendly films. The "Sugar Creek Gang-Teacher Trouble" is a story about how the Sugar Creek Gang suddenly become the opposite of teacher's pets when the new substitute, Mr. Black, comes to town.
Families can view these films and more at IAMflix.com. Also available for streaming at IAMflix.com is a wide variety of documentaries, comedies, biographies, inspirational films, dramas and so many more. All movies are available for unlimited viewing @$6.99/month or for the viewing of individual titles (Pay-per-view) starting @$1.99/title for a 24-hour viewing period. They can be streamed on your smart phone, iPad, tablet, PC, laptop, or any device with an internet connection.
IAMflix: Watch the movies you want, when you want, where you want, and as often as you want! IAMflix is aimed at reaching a worldwide audience that prefers entertainment products with a wholesome themed message, enabling viewers to make good viewing choices, and providing an unrivaled streaming experience at one convenient location.
For more information about IAMflix, log on to http://www.IAMflix.com or email info(at)IAMflix(dot)com. If you have produced any films that IAMflix may be interested in streaming, please email ccosner(at)IAMflix(dot)com or call 301.992.4430.
###