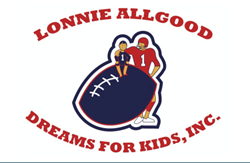 Character is key to a student's success!
oorhees, NJ (PRWEB) August 26, 2014
TURNING STONEchoice partners with Dreams for Kids, Inc., and Jubilee Children's Entertainment. This dynamic partnership offers assemblies to parent trainings that help supplement school initiatives that work to meet the emotional needs of students, increase academic achievement, enhance school climate, improve student behavior and promote positive choice making.
Dreams for Kids is a passionate and committed organization in helping kids reach their dreams in life. Their mission is to help build a child's character by giving them the tools they need to believe in themselves and respect others. Through interaction with current and former professional athletes as mentors, Dreams for Kids wants children to understand the importance of education and inspire them to become great people in society. Dreams for Kids is designed to reach adolescents form ages 7 to 18 years of age, when children are more vulnerable to peer pressure. It is an educational support program that concentrates on providing the maturing adolescent with valuable information about life experiences. The program utilizes the experience and insight of former NFL player Lonnie Allgood and professional athletes, entertainers, business and community leaders as role models for the youth of today. The Ten Pillars of Character Building are the core beliefs of Dreams for Kids. They are ten sets of virtues to help stay on track of the road to success.
The Jubilee experience is an assembly geared for elementary grade levels. The character "Jubilee - The Spirit Filled Koala Bear" entertains children during the Character Impact Programs and special planned events promoting developmental concepts that develop, inspire and empower children to be confident in themselves and to create positive change in their environments. The Australian koala bear is the only character around that actually talks and sings during his performances. Kids enjoy Jubilee's signature theme song while learning his famous dance during the experience! Jubilee takes the children on a fun-filled journey, "Out Back" to the safari of Australia. The Experience is simply a complete show enhanced with Jubilee and his assistant with continuous safari tunes and games, capped off with a character impact theme presented one of several creative ways. Jubilee loves the kids and loves, learning and building sound moral character! Kids love the high-energy fun Jubilee infuses.
TURNING STONEchoice (TSC) is a choice-making program dedicated to changing how young people develop through critical thinking skills and self-awareness. TSC aspires to create a society where young people are taught how to make self-empowering choices and gain better control of their lives. Parents are a critical component to the program. While children learn and use the TURNING STONEchoice (TSC) Process in the classroom, it is equally important that they apply what they learn in school outside of the classroom. Parent involvement provides continued application of their learnings in multiple settings such as home life, sports, activities, etc. TSC believes in the adage, "the more you practice, the better you become." In this instance, the more a child uses the TSC Process, the stronger his/her decision-making skills and self-confidence will become. Participating schools receive parent materials, communications and workshops throughout the year. The results of our student, teacher, and parent programs are supported by research completed through an independent research firm and testimonials from schools participating in the program.