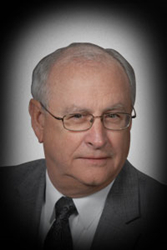 Jacksonville, Florida (PRWEB) August 13, 2014
R2 Logistics, Inc., a Third Party Logistics service provider, today announced that Jerry Gase, Executive Vice President, retired on August 1, 2014. Jerry's career with R2 Logistics lasted the span of five years, and came with many accomplishments; of those were managing the administrative office, successfully integrating a new operating system, and sourcing office space for R2's expansion.
"When Jerry was brought on he worked side by side with CFO, Art Gase, and solidified the creation of R2's back office. He did a great job and was an integral part of our turnaround in 2008!" said CEO, Ben Gase. "Among all the tasks Jerry took on, he was also our chief negotiator on everything and always found us the best pricing. His retirement is a loss for R2 Logistics, but we knew the time was coming. We wish him all the best."
Jerry Gase will continue to work for R2 Logistics on a part-time basis to assist with R2's future expansion.
About R2 Logistics, Inc.
R2 Logistics, Inc. is a Third Party Logistics company named one of Forbes magazine's America's Most Promising Companies and headquartered in Jacksonville, Florida. The company works with over 30,000 transportation providers nationwide. R2 Logistics delivers industry-leading services through six primary operating branches. These branches focus primarily on full truckload transportation, as well as services including less-than-truckload (LTL), expedited freight, intermodal, certified hazardous material, specialized hauling and supply chain management. For more information about R2 Logistics, visit http://www.r2logisticsteam.com.