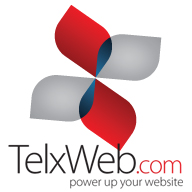 MIAMI, FL (PRWEB) August 14, 2014
Search Engine Optimization (SEO) is an essential tool in today's world, and is now used by web design professionals on nearly every website they create. For medical and other health-based service companies, SEO companies in Miami such as Telx Web form skilled healthcare SEO strategies to take companies to the top of search results.
Telx Web, an expert Search Engine Optimization company in Miami, announces custom SEO strategic website design and optimization for the Healthcare industry. Starting by researching the market to find out what potential patients are already searching for on the web, Telx Web uses highly localized strategies to find out what people in the area are looking for. With location-based technologies now taking the Web by storm, locally relevant search is more important than ever.
Many web development companies will often set up a site, without optimizing it. Optimization means formulating targeted content, metadata, sitemaps, and more. Telx Web is specifically equipped to apply these tactics for healthcare SEO. Telx Web makes use of other tactics as well, known as "off-page" strategies, which are link building, indexing, and press release marketing.
Since search engines are constantly being updated and changed, SEO rules and effectiveness are always undergoing transformation. As a reliable SEO company, it is therefore Telx Web's job to track, analyze, and change healthcare SEO tactics to keep clients in the top search rankings of the largest search engines.
Because Telx Web's SEO services include constant monitoring, customers in healthcare and beyond can rest assured that their websites stay relevant and effective. A web site is more than just an online billboard when healthcare SEO is applied to it—it is a tool that drives potential patients to understand and subsequently use healthcare that is advertised on the web.
Telx Web also uses social media optimization (SMO), which is designed to give clients a preeminent presence on websites like Facebook, Twitter, and Google+.
Executing effective healthcare SEO that ensures that client websites show up in major search engines, like Google, and in similar local search results is key to Telx Web's web design, and they believe that SEO and design are therefore inseparable. After all, what good is a well-made website if no one can find it, and only see competitors' sites instead?
Miami is a big location for the healthcare industry, and it is therefore important for individual companies to have informative, well-designed websites that make customers feel comfortable with the care and service they will receive.
<br>About Telx Web:
Telx Web is one of Miami's premier search engine optimization (SEO) companies, helping businesses reach the top of the world's most popular search engines such as Google and Bing. Based on their success in helping clients increase their exposure online, Telx Web has firmly established a reputation Miami's preferred SEO company choice in attracting more consumers to their client's websites.
Contact Telx Web by phone 1.800.7070.932 or http://www.telxweb.com/.
Telx Web is located at:
17401 NW 2nd AVE STE # 4
Miami Gardens FL 33169