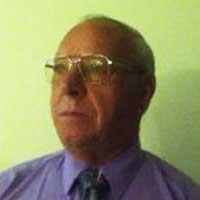 It's a pleasure to welcome Bill as a 'Safe Money Approved Independent Advisor
Cherry Hill, NJ (PRWEB) August 14, 2014
Another independent advisor has joined the ranks of Safe Money Resource's network of experienced, client-minded financial services professionals. Bill Emery of Dunnellon, Florida has received "Safe Money Approval" for his enduring commitment to helping people achieve their financial objectives and lasting peace of mind.
"It's a pleasure to welcome Bill as a 'Safe Money Approved' advisor. With over two decades of experience behind his belt, he's a tremendous asset to our team," said Brent Meyer, President and co-founder of Safe Money Resource. "It's my privilege to recommend Bill and his capable retirement planning expertise to investors seeking a dependable expert who's focused on their needs."
Emery's foray in the financial services industry came after he sold his portion of his family's business in Pennsylvania to his brother. He began by first working with Metropolitan Life Insurance Company. In the early years of his career, Emery acquired a security license for marketing equity based products and strengthened his professional knowledge via investment classes.
After he had greatly increased his expertise and financial markets knowledge over a five-year spread, Emery moved to Florida, where he was employed by a large specialized retirement firm in Tampa. In his capacity at this organization, Emery was responsible for the opening of new offices in Ocala and Jacksonville. In due time, he was promoted to a vice presidency role before he left the firm in 1994. Thereafter, he started his own independent retirement planning firm in Marion County, Florida, at which over the past 18 years he has actively helped many baby boomers achieve financial independence in retirement.
On his website, SafeMoneyFlorida.com, Bill offers a free, comprehensive guide about annuities and retirement planning. This guidebook is filled with helpful, need-to-know information about annuities and basic principles of effective retirement income planning, including:

What is involved with annuities
Different kinds of annuities that are available today
Effective questions to ask your financial advisor about annuities
Need-to-know questions to ask your advisor about effective planning for the future
The guidebook, along with a free newsletter and more information on how Bill has been helping seniors achieve financial independence, can be found at: http://www.safemoneyflorida.com/.
In addition to Emery's website, on the whole Safe Money Resource operates a helpful website dedicated to empowering investors about today's hottest and most timely financial topics. Safe Money Resource's website, SafeMoney.com features many articles and guidebooks on many topics of interest, including annuities, life insurance, long-term care insurance, Social Security, IRAs, and more. The website also provides up-to-date, need-to-know information on other important areas. These areas include retirement income planning basics, principles for effective estate planning, and discussion of the financial vehicles available for generating a guaranteed lifetime income. Safe Money Resource's website can be found at: http://www.SafeMoney.com.
"Should you have any questions about a particular investment option, and why the right annuity can be a solid strategy for obtaining a guaranteed lifetime income, don't hesitate to contact us. After all, Safe Money Resource has strong relationships with over 40 insurance carriers. We're therefore able to discuss a wide berth of financial products and each product's advantages and downsides," Meyer explained. "Our team abides by the highest professional ethics, and we're fully committed to helping you achieve the financial security you deserve. It's our privilege to be here and serve as a source of reliable guidance and advocacy for you and your needs."