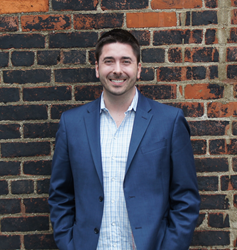 Jabez Lebret joined PILMMA for a free webinar on Wednesday August 13th titled "Local, Search, and Mobile...Oh My!" kicking off PILMMA's Webinar Wednesday series.
Myrtle Beach, SC (PRWEB) August 14, 2014
At PILMMA's annual Internet Domination Boot Camp for Lawyers, September 19th -21st at the Radisson Hotel Fort Worth North-Fossil Creek, in Fort Worth, TX, online legal marketing experts will drill down into what lawyers really need to know to effectively market their practices online and get a hold on the coveted top spot on Google and other searches.
One of these experts, Jabez Lebret, co-author of the best-selling legal technology book Online Law Practice Strategies conducted a webinar with PILMMA on Wednesday August 13th, kicking off their Webinar Wednesday series, titled "Local, Search, and Mobile...Oh My!" Those in attendance for the webinar were treated to an insider tutorial to help understand how the recent changes in Google search, authorship and mobile traffic impact attorneys' websites and what lawyers should be focusing on in order to capitalize on these changes and ultimately generate more business for their law practices. Those unable to attend the webinar can obtain access to this information by contacting PILMMA at info(at)pilmma(dot)org with the subject line "Webinar Recording."
Jabez is an international technology expert who has delivered CLE presentations at the Alaska, Washington, Ohio, Florida, Wyoming, New Mexico, Colorado and Indiana State Bar Associations, the ABA and LMA, plus over 50 other bar associations. He writes a regular business and technology column for Forbes and is also a contributor to the ABA Journal and NBC Chicago. With seven years of corporate finance experience, Jabez brings an analytical perspective to his online marketing approach. He was also chosen as one of the judges for this year's Your Honor Awards through the Legal Marketing Association.
Jabez will be joined at PILMMA's Internet Domination Boot Camp for Lawyers by other online legal marketing powerhouses including Conrad Saam, Tim Hayden, Kim Walsh-Phillips and Alex Hambrick who will address hot topics in legal online marketing such as how to use social media to get more cases and engage potential clients, split testing and mobile marketing. PILMMA will be offering free webinars about marketing law firms online throughout the months of August and September. For more information about PILMMA's Webinar Wednesdays, visit http://www.facebook.com /PILMMA or simply visit PILMMA's website.
For details about the Internet Domination Boot Camp for Lawyers in Dallas/Fort Worth in September including a full agenda, go to lawyerinternetdominationbootcamp.com.
ABOUT PILMMA
The Personal Injury Lawyers Marketing and Management Association (PILMMA) is the premiere organization dedicated to providing injury and disability lawyers with the information they need on how to better market, manage and grow their law firms. Each year PILMMA holds Marketing and Management events that bring together the best minds in the industry along with personal injury and disability lawyers from across the country to discuss the latest innovations and strategies in the world of legal marketing. To learn more about PILMMA, visit http://www.pilmma.org.