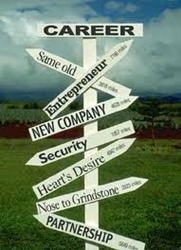 'I want to thank you for your support and encouragement during my job search and for skillfully leading the seminar which I found so helpful. I've accepted a full-time position with and international media company as a project manager.' - WEBS participant
Tarrytown, NY (PRWEB) August 14, 2014
The first type of program is called Managing Your Career in Changing Times. It will help adults assess themselves, explore career options, obtain career and educational information, find out about the latest trends in resumes and job search, and develop a career plan. The program is geared to those who are unemployed, changing careers, reentering the workforce or returning to school. The seminar will be offered at three public libraries: Larchmont on Thursday evenings, and White Plains and Ossining on Wednesday afternoons. All programs will start in late September or early October.
The second type of program is called Take Charge! Career/Life Planning After 50. Its purpose is to help adults over 50 assess themselves and plan a direction for the next stage of life. Options that will be considered include part/time or full/time work, volunteerism, entrepreneurial ventures, and learning and leisure opportunities. These programs will be offered at the Chappaqua Public Library on Tuesday mornings and the Yonkers Public Library (Will Branch) on Thursday afternoons. Both programs are nineteen-hour seminars consisting of an orientation session, eight weekly group sessions and one individual session with a career counselor. They will begin late September or early October.
Individuals can find out about exact dates and times and register for a seminar by calling WEBS at 674-3612 on or after August 18, 2014.
About the Westchester Library System
The mission of the Westchester Library System (WLS) is to ensure that all residents have seamless access to excellent library service throughout Westchester County. WLS provides the services and support to assist Westchester public libraries' efforts to empower and improve their communities with extensive open access to information, technology and personal development tools.
For more information, please go to http://www.westchesterlibraries.org.