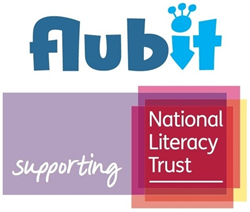 London (PRWEB UK) 15 August 2014
Book Month lasts for the whole of August and was created by Flubit to celebrate books, whilst also supporting the National Literacy Trust, who receive a £10 donation for every book review received.
And with demands for books on Flubit.com up by 25% and tens of thousands of pounds saved by users, it shows that the physical book is still king, which tallies with a recent report from The Publishers Association showing that just 16% of total books are sold digitally.
Bertie Stephens, Flubit's CEO and Founder is pleased with the reaction to Book Month; "We're delighted with the response so far from book lovers and authors everywhere. We've received hundreds of book reviews and Tweets from the general public and it's great that together we're not only celebrating books but also helping the National Literacy Trust at the same time."
Anyone can submit a review (200 words) to books(at)flubit(dot)com to be shared on the Flubit blog. The National Literacy Trust will receive £10 and the reviewer will receive a free book of their choice.
Flubit.com has over 10 million discounted books available across various categories including fiction, kids, mystery, adventure, romance and even textbooks and exclusively for Book Month .
Flubit has lifted the 'invitation only' system for demands on books. Users can get extra quick, better offers on their favourite books by pasting the Amazon.co.uk web link for the item they want to buy at http://www.flubit.com/books
To take part in Book Month and help Flubit raise money for The National Literacy Trust, visit the Flubit blog.