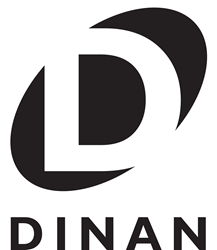 We are really excited to offer some of the industry's best BMW parts and services to our customers.
Austin, TX (PRWEB) August 15, 2014
German Auto Center has entered into a partnership with Dinan USA allowing the Austin-based service and repair shop to exclusively provide customers with high performance BMW parts, tuning and performance accessories without the associated concern of negatively affecting a new car's warranty coverage. German Auto Center is the only independent facility in Central Texas to be given such designation. The partnership will allow German Auto Center to provide BMW customers with higher performance Dinan parts, accessories and tuning services.
"We are really excited to offer some of the industry's best BMW parts and services to our customers," said German Auto Center's owner Len Gilmore. Dinan tuning has proven to be far superior than any of its competitors, and the company has established itself as the premier BMW tuner in North America. Dinan service covers a variety of performance factors including stopping power, acceleration and cornering. In addition, Dinan parts are manufactured exclusively for BMW vehicles of all models and distributed only through their partner centers. Austin BMW owners will now have the option to use an independent auto shop rather than relying solely on the BMW factory dealership for Dinan parts.
This new partnership is yet another indicator of German Auto Center's expertise in BMW repair and servicing. Having the ability to supply Dinan service parts ensures that German Auto Center can continue to provide the best BMW repair and maintenance services in all of Central Texas. The company will also be able to offer Dinan performance upgrades for BMWs, which has been shown to sometimes bring models up to the level of exotic sports cars.
Together with BMW USA, Dinan is able to offer a 4-year/50,000 mile warranty on their performance enhancement parts, which won't negatively affect the car's warranty coverage through BMW. Customers that select a complete Signature Series package will also receive a special serial number that designates the vehicle as a Dinan Signature BMW.
The partnership between Dinan and German Auto Center comes at a time when BMW USA is experiencing their strongest sales year ever. Several new models have seen instant success helping BMW to surpass the competition in the number of units sold throughout the U.S. This flood of new models means that customers must be selective in the BMW auto repair shops they work with. Authorized Dinan Performance Centers, like German Auto Center, are proven to be best-in-class facilities that specialize in the complete lineup of BMW vehicles, including the latest BMW models.
To learn more about German Auto Center, their new Dinan performance parts and services or to schedule an appointment, please visit: http://www.germanautocenter.com.
About German Auto Center
German Auto Center is a premier service and repair facility in Austin, TX that has been certified as a Bosch Authorized Car Service Center and an Authorized Dinan Performance Center. For over 40 years the company has specialized in BMW, Mercedes Benz, Porsche, Audi, Mini Cooper and Volkswagon servicing in Central Texas.