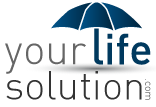 Chicago, IL (PRWEB) August 15, 2014
YourLifeSolution.com, a website which allows consumers to instantly view their own life insurance quotes online, is today publishing an explanation of what universal life insurance is. YourLifeSolution.com believes this information should be published as they perceive that many consumers conflate whole life insurance and universal life insurance, and don't understand the purpose of what is often referred to as "UL."
"Universal life insurance comes in different variations, but generally, what needs to be focused on are the guarantees within the contract and the flexibility. The products with very straight-forward competitive guarantees tend to not be flexible at all, and the flexible products are generally a bit more expensive but with the benefit of being modifiable on a near whim," said Eric Smith, the founder and independent life insurance agent of YourLifeSolution.com.
According to YourLifeSolution.com, universal life insurance is the most versatile form of life insurance and allows consumers to essentially 'buy term and invest the difference' within one financial mechanism, and be guaranteed that they won't lose their principle capital. "It's not for everyone, like me, I have a whole life insurance policy. For many, universal life insurance is an amazing way to both insure for the now and modify their plan for the future," said Eric Smith.
Consumers seeking objective online information about life insurance are encouraged to visit YourLifeSolution.com or call 888.374.2764.