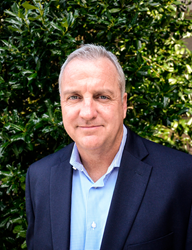 Events Privileges Now Extended Beyond Private Members
Greenville, South Carolina (PRWEB) August 17, 2014
With a strengthened plan for the future under its new, singular ownership, The Cliffs is working not only to build its own business; it's working to build relationships within the business community by opening its venues to host corporate events. Seasoned industry professional Brad Skelton will manage these corporate relationships and events held on property, at one of The Cliffs' 21 (and rising) venues. A kick-off informational happy hour event is planned for September at The Cliffs' Main Street office in Greenville, S.C.
"While The Cliffs has hosted various events, large and small, over the past twenty years, they have each required sponsorship by one or more of our Members," stated David Sawyer, Executive Vice President of The Cliffs Clubs. "We recognize that events are important and can be very influential in the context of business. We want to be a partner to the business community in a way that allows us all to benefit. This new program will help us begin to do that in greater ways."
Managing Corporate Development for The Cliffs is Brad Skelton. Skelton – who served as a Sales Executive for The Cliffs from 2002 to 2008 and was the Tournament Director of the Nike Tour (now Web.com Tour) from 1994 to 1996 – will be responsible for cultivating corporate relationships locally, regionally, and nationally and bringing more business professionals to The Cliffs through offerings that will include events services and lodging initiatives.
"The Cliffs created this position to better serve the corporate community and capitalize on the many opportunities to bring more people to The Cliffs to experience the lifestyle here," Sawyer continued. "Brad's background in sales and marketing, particularly within the industries of luxury real estate, golf and hospitality, make him a great addition to launch this with us. With The Cliffs' newly opened Gary Player Signature Golf Course, Event Barn and Cabin at Mountain Park; partnership with Hotel Domestique and George Hincapie; and the deep bench of our in-club, on-site catering, food and beverage, and hospitality services, we feel that our communities are ideally positioned to create exceptional experiences for our private and corporate event clients."
The Cliffs offers a variety of venues and event spaces for corporate groups including professional meeting rooms, private dining and reception spaces, a ballroom, seven championship golf courses for group outings and tournaments, and recreational and wellness facilities.
For more information about planning a corporate event at The Cliffs, contact The Cliffs Private Events Team at events(at)CliffsLiving(dot)com or 855.755.1443.
About The Cliffs
The Cliffs is a collection of seven premier private, luxury residential communities located in the Blue Ridge Mountains of the western Carolinas, between two of the nation's top award-winning cities for quality of life - Greenville, South Carolina and Asheville, North Carolina. The Cliffs' suite of amenities for members includes seven championship golf courses, five wellness centers, 21 restaurant and private event venues, clubhouses, marinas, beach club, tennis complexes, equestrian center, hiking trails, wine clubs, an organic farm and more than 1,000 year-round social activities to create timeless experiences. Homes at The Cliffs range in price from $500,000 to $4 million; homesites, from $100,000. For more information about The Cliffs, visit CliffsLiving.com or call 866-411-5771.
About Real Estate Scorecard:
Real Estate Scorecard writes unbiased real estate reviews providing in-depth information about popular gated communities in Florida, Georgia, North Carolina, South Carolina, and Tennessee, all in an effort to help people discover where to retire in the Southeast.
Website: http://realestatescorecard.com