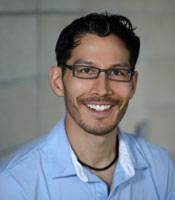 Astoria, New York (PRWEB) August 20, 2014
Over 31 million Americans suffer from low back pain. According to the Global Bureau of Disease, low back pain is the single leading cause of disability worldwide, and is one of the most common reasons for missed work. Americans spend at least $50 billion each year trying to free themselves of this pain.
Most cases of back pain are not due to organic conditions such as arthritis; most have a mechanical (non-organic) origin.
For example, Pete, a busy accountant, had little time for physical activity or exercise. One weekend, he decided to re-organize his office. "By the end of Saturday, my lower back hurt so bad I could barely move. I think something just got yanked out of place. I knew I could take aspirin or even get a prescription for pain pills from my doctor, but I didn't want to just hide the problem. I knew something was really wrong. Luckily, I found out about a physical therapy clinic near me. I've only been there once, but am already doing better and I love the fact that they can help me strengthen the area so this won't happen to me over and over again."
It is vital that every physical therapy practitioner knows the proper diagnosis and best treatment protocols to relieve their patients of pain due to lumbar spine pathologies.
On September 27-28, 2014 health care providers in the San Antonio, TX region will have the opportunity to attend a 2-day advanced, comprehensive training course in Manual Therapy for Lumbar Spine Pathology. This seminar teaches the most successful approaches for the evaluation and treatment of mechanically induced lower back pain.
The course is taught by Kevin Okamura PT, FCAMPT, MCMT. Kevin is a Fellow of the Canadian Academy of Manipulative Physiotherapy. Physical Therapists who are Fellows of the Canadian Academy of Manipulative Physiotherapy (FCAMPT) have completed extensive post-graduate education in the area of orthopaedics, and have achieved internationally recognized qualifications in manual and manipulative therapy. Fellows are committed to providing the highest level of quality, patient-centered care by combining clinical experience with evidence-based practice.
Kevin has an avid interest in all areas of orthopaedics and has acted as a trainer for a number of amateur sports teams. Kevin is also a clinical instructor with the University of Alberta.
Participants will learn advanced diagnostic and treatment techniques for low back pain and will participate in extensive lab sessions; instruction includes utilizing advanced multimedia methods.
The material covered in the seminar is appropriate for PTs, PTAs, OTs, OTAs, LMTs, ATCs, and Physicians. On completion of this course, participants will receive 16.8 CEUs.
Hands-On Seminars, Inc. (HOS) is the leading international continuing education organization in the world, and was awarded the Lecture & Seminars Award as the best Lecture and Seminar Company from the Lectures and Seminars Bureau over the past two years. Their purpose is to provide the best quality Manual Therapy seminars at an affordable cost. For further information, please contact: Alexandra Rosner at 888-767-5003 or info(at)handsonseminars(dot)com.