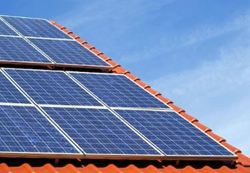 Residential Solar Leads Direct From TV Commercials At 424 281-4059
Los Angeles, CA (PRWEB) August 18, 2014
Dessler Media announced today the launch of their nationwide television commercial campaign that is structured to provide solar companies around the nation with exclusive pre-qualified residential solar leads and pre-qualified in home appointments.
Dessler Media realized that by utilizing their extensive network of media resources, they could reduce the nation's carbon footprint while at the same time providing the smaller solar companies around the nation with access to high quality network television commercials.
Dessler Media has began airing solar commercials across the nation on all of the major networks. "We are offering a service to small solar companies around the country that would otherwise never be able to finance the production and airtime cost involved in a top tier nationwide media campaign," commented Dessler VP Enzo Domani. Dessler's ads run continuously throughout the nation, and the incoming calls are answered by an American-based call center in Reno, Nevada that then immediately distributes the leads to participating solar companies around the nation.
The participating solar companies have a choice of either having Dessler's call center set an in-home appointment after qualifying the caller or to set up a telephone appointment after qualifying the inbound lead. The callers are screened through a system that rates them by factors that include their credit score, how much they are currently paying on their electrical bill, any past bankruptcies and if they are a homeowner.
Dessler Media will be running solar commercials during the next Superbowl as well as the World Series. "The reach that an international media company has is far longer than what the average solar company has. Finally, the little guys are going to be able to compete with the big boys by participating in our lead generation program," commented Domani.
Solar companies that are interested in participating in Dessler Media's program should contact a Dessler Media representative at (424) 281-4059.