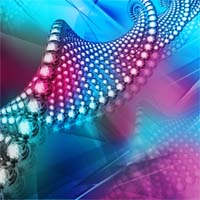 The model vaccine showed complete and long-lasting protection against lethal mesothelioma challenge...
Raleigh, NC (PRWEB) August 20, 2014
Doctors at the University of Hong Kong claim to have found a way to wipe out mesothelioma in laboratory mice by injecting them with a vaccine that changes their DNA. Surviving Mesothelioma has just posted details of the study on its website. Click here to read the full article now.
Scientists with Hong Kong University's AIDS Institute of Microbiology created a vaccine using a protein called "programmed cell death protein 1" or PD-1. By altering DNA, the vaccine is designed to prevent mesothelioma cells from disabling the body's natural anti-cancer immune response.
"The model vaccine showed complete and long-lasting protection against lethal mesothelioma challenge in immunocompetent BALB/c mice," writes lead study author Dr. Zhiwu Tan.
The study, published in Cancer Research, found that the vaccine led to "therapeutic cure of pre-existing mesothelioma" in the mice and that the effects were greater with larger vaccine doses.
"Although this vaccine is a long way from a 'cure' for mesothelioma, the results are significant because they suggest that it may be an even more effective immunotherapeutic approach to this intractable cancer than we have seen to date," says Surviving Mesothelioma Managing Editor Alex Strauss.
To better understand the composition of the new vaccine and the study results, see Immune-Stimulating Vaccine 'Cures' Mesothelioma in Mice, now available on the Surviving Mesothelioma website.
Tan, Z et al, "Vaccine-elicited CD8= T cells cure mesothelioma by overcoming tumor-induced immunosuppressive environment", August 14, 2014, Cancer Researcher, Epub ahead of print, http://cancerres.aacrjournals.org/content/early/2014/08/14/0008-5472.CAN-14-0473.abstract?cited-by=yes&legid=canres;0008-5472.CAN-14-0473v1
For nearly ten years, Surviving Mesothelioma has brought readers the most important and ground-breaking news on the causes, diagnosis and treatment of mesothelioma. All Surviving Mesothelioma news is gathered and reported directly from the peer-reviewed medical literature. Written for patients and their loved ones, Surviving Mesothelioma news helps families make more informed decisions.