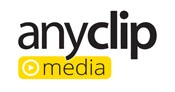 Clients expect transparent, highly engaging products they can trust and rely upon for results. Alex will lead development of unique technologies that deliver best-in-class solutions and future platforms
Jerusalem, Israel (PRWEB) August 19, 2014
AnyClip Media is proud to announce the appointment of Alex Liverant as Chief Technology Officer. Alex will be responsible for driving the future of their technological innovations, as well as focusing on AnyClip's commitment to brand protection and safer, more transparent, high quality products.
In a marketplace that is battling the huge problem of fraudulent traffic, Alex will lead a strong focus on brand safety, transparent reporting and enhancements to AnyClip Media's proprietary sensing and matching technologies. As AnyClip continues to add value to publishers, content owners and advertisers with its contextual advertising and digital distribution network, Alex will add laser-focus to the company's technical advantages.
Alex joins AnyClip Media from his prior post as Co-Founder and CTO of DoubleVerify, the market leader in brand performance and effectiveness for the world's largest digital advertisers and media platforms. Alex designed and developed the core technologies of the company and helped grow DoubleVerify from a two-person operation to a company of more than 150 employees.
Alex has over 15 years of experience in systems and software development. He has extensive knowledge of incredibly complex and highly scalable systems, as well as unique expertise with internet crawling technologies. Alex was the first software engineer at shopping.com, developing some of the core technologies that eventually led to the company being acquired by eBay. He also used his expertise while working with Elbit Systems and CheckM8, before serving as a consultant for various startup companies in the internet technology industry. It's because of these accomplishments that AnyClip Media is excited to add Alex, one of the pioneers in the field of ad performance, to our team.
"We are excited to welcome Alex to our senior management team. With the market changing at such a rapid pace it is vital to develop technology that protects both content and advertising brands," says Oren Nauman, CEO of AnyClip. "Clients expect transparent, highly engaging products they can trust and rely upon for results. Alex will lead development of unique technologies that deliver best-in-class solutions and future platforms. His experience and level of skill is second to none. His leadership will be key to AnyClip's long-term success."
AnyClip Media is consistently ranked as one of the top 15 companies on comScore's Video Metrix, a list of the largest video properties in the digital space, including Google, Facebook, AOL and Yahoo. This further proves that they are more than just a top player in the video marketplace. It's through AnyClip's digital distribution network that they are able to serve targeted content and ads to millions of users on hundreds of thousands of websites each month. By utilizing advanced metadata technology, AnyClip allows its smart video players to sense the context of a webpage and serve related content from its extensive library.
"The AnyClip network plays video to over 50 million unique users each month. Understanding this interaction and how video content and advertising is consumed is both a huge challenge and a fascinating new field for me to enter into," tells Alex Liverant, new Chief Technology Officer at AnyClip. "This, combined with the challenge of building a safe, engaging environment for advertisers and content owners alike, is the reason I am excited to be part of AnyClip."
The addition of Alex to the AnyClip Media team will only further the company's immense scale and better it's track record of unarguable, quantifiable success. Together, Alex and AnyClip are ready to make a great impression.
ABOUT ANYCLIP MEDIA:
AnyClip Media leverages the power of its proprietary metadata extraction technology and years of expertise to serve audiences contextually relevant digital video for the benefit of world-class media organizations, premium publishers and adept advertisers. Founded in 2008 by Jerusalem Venture Partners and GTI and with offices at the JVP Media Quarter in Jerusalem and in New York, our mission is to heighten viewer engagement across our digital distribution network to provide personalized content and advertising experiences worldwide. http://solutions.anyclip.com @AnyClip