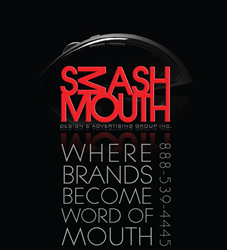 "Growing Businesses and Organizations is Our Business"
Homewood, Illinois (PRWEB) August 19, 2014
Smash Mouth Design is reaching out to several charities and foundations to volunteer their professional services to create and produce compelling campaigns, ads and collateral material to support the endless work these organizations encounter when changing and re-shaping the lives of those in need. Charities and foundations that provide caring services also need support; therefore, Smash Mouth is embracing organizations throughout the country.
Smash Mouth's passion for making a difference has always been in the forefront of their mission. With so many foundations and charities helping families, women and children throughout the world, the company's goal is to help some of these magnanimous organizations accomplish their objectives by providing innovative graphic designs and ads for their fund raisers, events and campaigns. Gilda's Club Chicago is one of the first charities the company is working with.
Smash Mouth's innovative approach to creating designs, concepts and ads, produces a level of perception in the marketplace that increases brand value and higher revenues for their client's products and services. Smash Mouth's design team has worked with small, medium and fortune 500 companies, helping to grow their market share.
The Chicago based company focuses on what the consumer wants and expects from their client and incorporates those expectations into the client's message, advertising and promotions. With a collective 75 years of experience in design, innovation, marketing, copywriting, photography and production, this company is destine to become a force in the industry. A Smash Mouth executive said, "Growing businesses and organizations is our business." More company information is available online at: http://smashmouthdesign.com