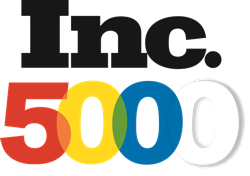 Woodland Hills, CA (PRWEB) August 20, 2014
Faye Business Systems Group, a leading Software Developer, Reseller, and SugarCRM Platinum Partner and known for its innovative Sugar integrations, today announced they have earned a spot in Inc. Magazine's annual 5000 list, which places the company among the 5000 fastest-growing private companies in America.
For 33 years, Inc. has welcomed the fastest-growing private companies in America into a very exclusive club. The average company on the list grew 516 percent.
"At FayeBSG, we strive to develop and sell only the most innovative products," said David Faye, CEO of FayeBSG. "It's this focus on innovation along with our commitment to our clients and partners that has allowed us to achieve this great honor. Earning a spot on the list of the top 5000 fasting growing companies is truly an extraordinary achievement, and it's a credit to the entire FayeBSG team and the values we have built here at FayeBSG. It is an honor to be ranked among such a progressive list of innovative companies, and we have worked incredibly hard to maintain this level of achievement in our industry. Congratulations to all the companies on the list, and I wish everyone much continued success."
Inc. Magazine President and Editor in Chief, Eric Schurenberg wrote: "As an Inc. 5000 honoree, Faye Business Systems Group now shares a pedigree with Intuit, Zappos, Under Armour, Microsoft, Jamba Juice, Timberland, Clif Bar, Pandora, Patagonia, GoPro and other notable alumni."
A lift of the full 5,000 rankings can be found at http://www.inc.com/inc5000.
About Faye Business Systems Group
FayeBSG integrations allow companies to utilize best-in-class software without missing out on critical integration components. FayeBSG are software and technology specialists with over 25 years of expertise in CRM and ERP software. Faye's in-house team of developers and consultants work on an ongoing basis to not only develop the most sought after Sugar integrations, but also to consistently upgrade and update the integrations for optimal performance, and to add user requested features. The integrations are well thought-out, consist of the most complete operational functions and are very popular among Sugar users.
FayeBSG uses SugarCRM, Sage 100 ERP (formerly MAS 90), Atlassian, and a variety of custom software solutions to meet client needs. Services include software development, project management, packaged software implementations, custom software implementations, integration, consulting, training, and support. Faye Business Systems Group has completed hundreds of successful CRM projects, specializes in Sugar Integrations, and is one of SugarCRM's leading North American Platinum Partners. For more information, call (818) 280 - 4820, email info(at)fayebsg(dot)com, or visit http://www.fayebsg.com. Connect with Faye Business Systems Group on LinkedIn, Facebook, Twitter or YouTube.