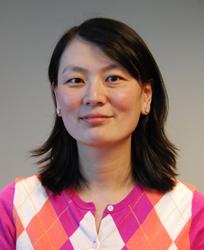 Our findings suggest there are barriers to effective treatment among patients of low socioeconomic status.
Fremont, CA (PRWEB) August 19, 2014
Despite advances in treatment, lymphoma patients residing in low socioeconomic status (SES) neighborhoods experienced significantly worse survival than patients living in high SES neighborhoods, researchers at the Cancer Prevention Institute of California (CPIC) have reported. Those who live in the poorest communities have a 34 percent greater risk of dying from their disease and other causes than patients from the highest SES communities, the researchers found.
The study focused on patients with diffuse large B-cell lymphoma (DLBCL), the most common form of non-Hodgkin lymphoma in adults. DLBCL is a curable disease, but universally fatal if it goes untreated or is not treated properly.
The researchers studied patients diagnosed in California between 1988 and 2000, and those diagnosed between 2001 and 2009, after rituximab was introduced as the first-line conventional chemotherapy for lymphoma. They found that survival improved greatly for all patients after 2001, regardless of age, sex, and neighborhood SES; however, the SES disparity in survival became significantly more pronounced.
"Our findings suggest there are barriers to effective treatment among patients of low socioeconomic status," said Li Tao, Ph.D., a scientist at CPIC and the study's lead author.
"Poorer neighborhoods often have lower access to resources," Dr. Tao said. "These patients may have inadequate insurance coverage that creates an additional financial burden, possibly delaying treatment, and limiting care and follow-up."
Disadvantaged populations clearly are not benefitting from improvements in treatment and, adding to that, are more likely to die of complications other than cancer, the researchers noted. Maintaining health after a cancer diagnosis requires ongoing general care, regular monitoring and often complex management of drug regimens. In addition, disease management presents financial challenges that may further exacerbate poor outcomes among those living in low SES communities.
Further research is needed to measure the living conditions, environmental exposures, and individual-level factors that may be preventing this patient population from accessing the same level of care and follow up as patients in higher socioeconomic neighborhoods, with the aim of reducing these widening disparities, the researchers suggested.
The study titled, "Socioeconomic Disparities in Mortality after Diffuse Large B-Cell Lymphoma in the Modern Treatment Era," appeared in the journal Blood. Additional authors include Theresa H.M. Keegan, Ph.D., Christina A. Clarke, Ph.D., and Scarlett L. Gomez, Ph.D., of CPIC; and James M. Foran, M.D., of the Mayo Clinic, Jacksonville, Florida.
An accompanying editorial highlighted the importance of the study and encouraged further research to understand the interactions between poor-risk biological, clinical and SES groups in an effort to eliminate disparities in DLBCL outcomes. The editorial was written by researchers from Emory University and The University of Texas MD Anderson Cancer Center who were not affiliated with the study.
About the Cancer Prevention Institute of California
The Cancer Prevention Institute of California (CPIC) is the nation's premier organization dedicated to preventing cancer and to reducing its burden where it cannot yet be prevented. CPIC tracks patterns of cancer throughout the entire population and identifies those at risk for developing cancer. Its research scientists are leaders in investigating the causes of cancer in large populations to advance the development of prevention-focused interventions. CPIC's innovative cancer prevention research and education programs, together with the work of the Stanford Cancer Institute, deliver a comprehensive arsenal for defeating cancer. For more information, visit CPIC's official website at http://www.cpic.org.
###