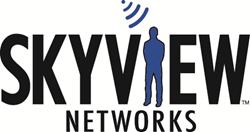 Phoenix, AZ (PRWEB) August 19, 2014
Georgia State University and Skyview Networks announce today a partnership for radio broadcast solutions for Georgia State's football, men's and women's basketball and team produced programming. Included in the partnership is Skyview Networks' satellite distribution service and optional F.A.S.T. (Flexible Audio Storage Technology) Automation systems available to network affiliates. The partnership aims to increase broadcast reliability and to attract affiliates with the cost-effective Skyview platform.
"We are pleased to join with Skyview as we look to expand our affiliate network throughout the state and region," said Jerry Trickie, associate athletic director for strategic communications and public relations at Georgia State University Athletics. "This partnership offers an efficient distribution technology to help us reach more people at a time when our teams and department continue to grow."
With Skyview, Georgia State has the resources to open its radio network to more stations by utilizing Skyview's cost-effective wise-satellite receiver platform and offer stations play-by-play F.A.S.T. Automation systems. F.A.S.T. fully automates the game eliminating the added expense of a board operator.
"We are proud that Georgia State has chosen Skyview to partner on their broadcasts and to increase the reach of Panther Athletics in the southeast," said Matt Stys, vice president new business development for Skyview Networks. "We look forward to building a lasting business partnership with the university."
Skyview will begin distribution of Georgia State's football broadcasts August 27, 2014. For more information on Georgia State's athletic program and radio broadcast, please visit GeorgiaStateSports.com.
For more information on Skyview's full menu of broadcast solutions, please visit SkyviewNetworks.com/services.
About Georgia State University Athletics
Located in the heart of downtown Atlanta, Georgia State Athletics has a mission of shaping champions for today and leaders for tomorrow. With 16 varsity sports, including the state's third FBS football program, Georgia State competes at the Division I level in the Sun Belt Conference. Overall, the Panthers have earned 10 team conference titles and nine NCAA tournament bids in the past six years along with 238 all-conference awards and 38 individual NCAA Championship appearances on the nation's highest competitive stage. Georgia State also has built a strong reputation off the courts and fields in Atlanta by contributing more than 5,000 hours of service to the community each of the past four years, while also earning at least a cumulative 3.0 grade-point average for 12 consecutive semesters.
About Skyview Networks
Skyview Networks currently provides the broadcast services for over 60 professional and 50 collegiate sports organizations and produces and delivers Arizona News Radio and California Headline News. Founded in 1995, Skyview is based in Scottsdale, Arizona and focuses on providing broadcast network solutions to professional and collegiate sports and syndicated radio. Skyview's services include satellite distribution, full network automation, affiliate relations, inventory management systems and advertising solutions for radio, television, print, signage and web. For more information, visit skyviewnetworks.com.
Contacts:
Renee Smith, Skyview Networks PR
renee(at)skyviewsat(dot)com | 480.503.8702
Jerry Trickie, Associate AD - Strategic Communications & PR
Georgia State University
jtrickie(at)gsu(dot)edu | 404.413.4166