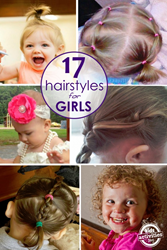 Use a silk pillow case to avoid the morning bed head look.
Dallas, TX (PRWEB) August 19, 2014
Toddler hair can be a challenge. Terrific hairstyles for little girls and fun play ideas from around the web have been released on Kids Activities Blog. No more crazy hair day with these fantastic tips from seasoned Moms from around the web.
The hairstyle tips include gluing a small strip of shelf liner to the inside of the clip to ensure that even the thin hairs are inside the clip. Going with pigtails or starting the braid with a knot of a knot braid will hold the hair in place all day.
Use a hair detangler. Hairstyling should not hurt. This may keep the toddler long enough in place to make some braids. Headbands that use the pantyhose fabric and wrap around the whole head hold the hair better in place than the regular plastic headbands.
A silk pillow case may help not getting the morning bed head look. If all else fails, get out the silly hats and let them wear one for the day.
The web has amazing play ideas. Moms have researched a wide variety of play ideas from around the web. The favorites list includes Pinterest, Facebook, Tumblr, and Instagram ideas.
The ideas include mason jar lunches, kids fruit sushi, a DIY puzzle necklace, shark crafts, rainbow loom charms, DIY superhero cuffs, and a variety of cool science experiments. The list features play ideas for kids of all ages.
For detailed instructions and to get additional fun ideas, check out Kids Activities Blog this week. Come get inspired to have a blast together with the kids this week getting a handle on the crazy toddler hair.
About Kids Activities Blog
Kids Activities Blog is a website created by two moms (who collectively have 9 children), Holly Homer and Rachel Miller. Their new book was published this spring by Page Street, 101 Kids Activities That Are the Bestest, Funnest Ever! Kids Activities Blog is an interactive website that publishes fun things to do with kids twice a day. It is an amazing resource for moms, dads, grandparents, caregivers and teachers to find kid-friendly activities that create memories and sneak learning into the fun.