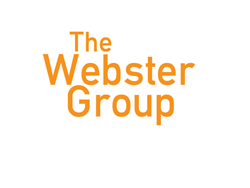 ICFJ is a world-renowned organization whose work is crucial to maintaining the standards of quality for journalism across the globe...this [year's gala] will be the most successful one yet. - Wendy Drake, CEO, The Webster Group
Washington, DC (PRWEB) August 19, 2014
Dedicated to advancing quality journalism worldwide, ICFJ is partnering with The Webster Group for a third consecutive year to plan their 2014 Gala, commemorating their 30th Anniversary.
This year's gala will be held at The Ronald Reagan Building and International Trade Center in Washington, DC on Monday, November 10 and will feature Master of Ceremonies Wolf Blitzer, Lead Political Anchor, CNN and Keynote Speaker Martin Baron, Executive Editor of The Washington Post.
This year's Founders Award will be presented to Lesley Stahl, a renowned correspondent for CBS News.
There are two amazing journalists chosen this year as winners of the Knight International Journalism Awards. Oluwatoyosi Ogunseye is Editor of the Sunday Punch newspaper in Nigeria. Oluwatoyosi is a veteran investigative reporter whose environmental and health stories have made a widespread impact on Nigerian communities. Alejandra Xanic von Bertrab is a freelance reporter in Mexico, and her investigative journalism has revealed corruption and public health threats in her country.
The Webster Group is thrilled to be brought on board for a third consecutive year to help with event management and logistics, transportation, onsite management, production and more.
"ICFJ is a world-renowned organization whose work is crucial to maintaining the standards of quality for journalism across the globe. We are pleased to be partnering with ICFJ on their 30th anniversary, and know this year will be the most successful one yet," said Wendy Drake, President and CEO of The Webster Group.
For more information on ICFJ, to purchase tickets, or become a sponsor, visit: http://www.icfj.org/awards-dinner/30th-anniversary-awards-dinner.
For more information on the event management and production services that The Webster Group offers, visit: http://www.webstergroupinc.com.
For press inquiries, please contact: Margaret Rankin, (720) 232-8842 or margaret(at)webstergroupinc(dot)com.