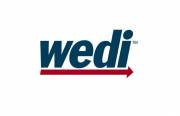 Top HHS and CMS leaders headline the distinguished field of presenters who will outline needed efficiencies during this era of health IT transformation.
Reston, VA (PRWEB) August 20, 2014
The Workgroup for Electronic Data Interchange (WEDI), the nation's leading nonprofit authority on the use of health IT to create efficiencies in healthcare information exchange, announced the full agenda for its annual fall conference, WEDI-Con 2014: The Next Level of Health IT Efficiency. WEDI-Con 2014 will take place at the HYATT Regency in Reston, Virginia from October 20-23, 2014, attracting a diverse cross-section of payers, providers, government regulators, industry vendors and other healthcare IT stakeholders.
General sessions of the four-day conference will include an influential array of speakers, such as:

Patient Engagement from the Government Perspective – Karen DeSalvo, MD, MPH, MSc, National Coordinator for Health Information Technology, US Department of Health and Human Services (HHS)
Leveraging CMS Data to Accelerate Health Systems Transformation – Niall Brennan, Acting Director of the Offices of Enterprise Management (OEM), Centers for Medicaid and Medicare Services (CMS)
Harry Reynolds, Director of Health Industry Transformation, IBM Global Healthcare and Life Science Industry
The Future of the Provider Office – Steven Stack, MD, Immediate Past Chair, American Medical Association (AMA) and Emergency Physician
Harry Greenspun, MD, Senior Advisor at the Deloitte Center for Health Solutions, Deloitte LLP
Roadmap to the Next Generation of Healthcare Information Exchange: One-Year Update on Industry Action – Jim Daley, Chair, WEDI and Director, IT Risk & Compliance, BlueCross BlueShield of South Carolina and Devin Jopp, Ed.D, President and CEO, WEDI
Additionally, educational sessions throughout the conference will cover a range of health IT topics in four, concurrent breakout session categories:
1. Health plan identification (HPID) and ICD-10;
2. Transactions and operating rules;
3. Patient experience and telemedicine; and
4. New payment model implementation.
The full agenda of sessions for the conference can be downloaded from the WEDI website here.
WEDI Fall Conference – WEDI-Con 2014 event registration is open to WEDI members and non-members alike. For more information on the conference, or to register for attendance, please click here.
About WEDI
The Workgroup for Electronic Data Interchange (WEDI) is the leading authority on the use of health IT to improve healthcare information exchange in order to enhance the quality of care, improve efficiency, and reduce costs of our nation's healthcare system. WEDI was formed in 1991 by the Secretary of Health and Human Services (HHS) and was designated in the 1996 HIPAA legislation as an advisor to HHS. WEDI's membership includes a broad coalition of organizations, including: hospitals, providers, health plans, vendors, government agencies, consumers, not-for-profit organizations, and standards development organizations. To learn more, visit http://www.wedi.org.