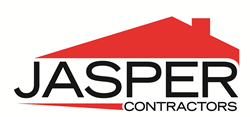 Controlling your revenue is the best part about the sales position at Jasper. Competitive performers can potentially earn over $100,000 per year
Orlando, FL (PRWEB) August 20, 2014
Jasper Contractors, Inc. has just announced that the company will hire 75 new employees including Vice President of Sales, Head Superintendent, Outside Sales Representatives, superintendents, administrative assistants, managers, installers and laborers in their Florida markets to start immediately. The national roofing company contractor specializes in total roof replacements on both residential and commercial properties which have damage due to age or severe weather events.
Both the Jacksonville location, which opened in November 2013, and the Tampa location, which opened in March 2014, have been very successful, allowing new growth into the Orlando market. "We are expanding our sales force once again in the Florida markets, now including the Orlando area," says Brian Wedding, owner and CEO. "Jasper provides paid training and all of the necessary tools to be a successful outside sales rep."
Jasper Contractors offers Outside Sales Representatives a competitive compensation package which includes a base salary of $30,000 per year plus commissions and bonuses. Jasper also provides a cell phone, a company vehicle, a fuel card and 100% paid health benefits for employees and their families.
"Controlling your revenue is the best part about the sales position at Jasper. Competitive performers can potentially earn over $100,000 per year; several employees are already on track to make close to $200,000 this year," says Wedding. "Jasper Contractors is seeking hard-working, money motivated candidates who will also provide outstanding customer service to our homeowners."
For more information about the job openings at Jasper Contractors, Inc., visit http://www.JobsAtJasper.com or call Angella West, Corporate Recruiter, at 770-615-4267. Resumes must be submitted online.
About Jasper Contractors, Inc.
Jasper Contractors is one of the fastest-growing roofing contractors in the country, offering exceptional roofing services since 2004. We have earned an excellent reputation and are both BBB accredited and an Owens Corning Platinum Preferred Contractor. Jasper Contractors was listed on the Inc. 500|5000 list in 2012 and received the Owens Corning's Top Performer Purchase Volume Award.
For information about Jasper Contractors, Inc., visit http://jasperroof.com/.