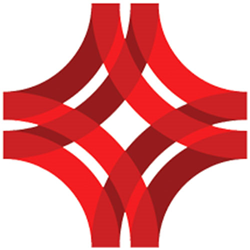 Chicago, IL (PRWEB) August 20, 2014
Chicago-based ÄKTA, a high-end mobile design and development consultancy, has been ranked on the 33rd annual Inc. 500 list of fastest growing private companies in the United States. Having been honored with this distinction, ÄKTA joins past winners such as Microsoft, Zappos, Intuit, Jamba Juice, Zipcar, Clif Bar, Vizio and Oracle as members of the notoriously competitive list.
"This is an amazing moment in ÄKTA's short history," said John Roa, CEO. "I am proud of this team's dedication over the past three years, as we've scaled from a start-up to a global firm servicing some of the world's largest corporations. We look forward to continuing this growth, especially as mobile engagement becomes increasingly critical to the long-term digital strategy of leading brands."
With overall growth of 1,147% over the past three years, ÄKTA is the Midwest's only digital design consultancy on this year's list and is one of only ten Chicago-based companies to earn the distinction. Since 2011, ÄKTA's employee-count, revenue and profit have grown by a factor of ten, with plans to continue rapid hiring and geographical expansion.
"ÄKTA's recognition on this prestigious list is proof of the great momentum building among Chicago's small and medium sized businesses. Companies thrive here due to the city's diverse economy, easy access to the world, and unmatched talent base," said World Business Chicago President & CEO Jeff Malehorn. "Mayor Emanuel's Plan for Economic Growth and Jobs helps make Chicago the ideal location for companies of all sizes to thrive and we welcome Inc.'s news that our city has truly become a magnet for the fastest growing companies in the U.S."
In celebration of this achievement, Inc. Magazine will honor ÄKTA and other high-growth companies from around the country at their annual Inc. 500|5000 Conference & Awards Ceremony on October 15, 16, and 17 at the JW Marriott Desert Ridge Resort & Spa in Phoenix, AZ.
The Inc. 500 list appears in the September issue of Inc. and is available on newsstands August 20 and on inc.com.
For more information about ÄKTA and its offerings, please visit http://www.akta.com.
About ÄKTA
ÄKTA is a leading user experience and engagement consultancy, specializing in innovating, designing and engineering forward-thinking mobile products. Founded in 2010, the Chicago- based service provider offers business strategy, experience design, application development, analytics and infrastructure services to some of the world's top multinational brands and emerging growth companies. Learn more at http://www.akta.com.
About Inc.
Founded in 1979 and acquired in 2005 by Mansueto Ventures, Inc. is the only major brand dedicated exclusively to owners and managers of growing private companies, with the aim to deliver real solutions for today's innovative company builders. Total monthly audience reach for the brand has grown significantly from 2,000,000 in 2010 to over 6,000,000 today. For more information, visit http://www.inc.com.
About the Inc. 500|5000 Conference
Each year, Inc. and Inc.com celebrate the remarkable achievements of today's entrepreneurial superstars with this prestigious event, bringing together members of the Inc. community, a new class of honorees and the list's alumni, for three days of powerful networking, inspired learning, and momentous celebration.
###