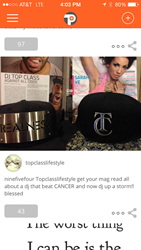 Now, for the first time ever, you can post, share, and be rewarded for it.
Sarasota, Florida (PRWEB) August 20, 2014
PostShare.com announces the release of the PostShare mobile application available for iOS operating systems. The PostShare App is the fastest and easiest way to post pictures and get rewarded for sharing amazing content.
PostShare rewards cash to its users that have the most views on their content with weekly, monthly, and annual contests. In celebration of its app release, PostShare is rewarding $1,000 to one random user that downloads the application through September 3rd, 2014.
"Most people are posting and sharing content on social media anyway. Now, for the first time ever, you can post, share, and be rewarded for it," says Juan Alvarado, Co-Founder of PostShare. "It works similar to a lot of the reward programs available with large companies. From credit card point rewards, to flying rewards, to grocery rewards, it's a loyalty-based system."
PostShare is available for download on the App Store for free. PostShare is designed for iOS (7.0) or greater. An Android application is currently in development.
App Store Link: https://itunes.apple.com/us/app/postshare/id898787612?mt=8
About Post Share:
PostShare is a mobile application that rewards its users for posting and sharing content. For any further questions or information, email us at: info(at)postshare(dot)com.