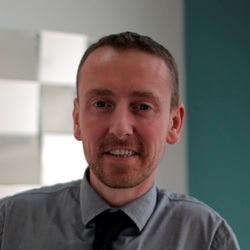 Feedback from our patients is very important to us at Quinn Clinics. Far more than a pat on the back, it's about ensuring that we are providing the best possible service for our patients.
Bristol (PRWEB UK) 21 August 2014
Quinn Clinics is a company that has been made successful by prioritising excellent patient care and customer service for their professional skin treatments.
2014 saw Quinn Clinics carry out a detailed independent survey which was completed by over 100 of its patients. The survey encompassed a broad range of criteria from satisfaction with the results to ease of booking an appointment.
Now that the results are in, Quinn Clinics has shared a series of positive reviews on their website, including a page of reviews on Quinn Clinics Service and a variety of feedback on Dr John Quinn.
A spokesperson from Quinn Clinics responded to the news saying:
"Feedback from our patients is very important to us at Quinn Clinics. Far more than a pat on the back, it's about ensuring that we are providing the best possible service for our patients. It also helps us to develop better ways of looking after our clients going forward."
"The fact that patients were able to respond to the survey anonymously means that they were free to give us feedback without fear or inhibition. We are delighted to see how positive they have found the experience of skin treatments at Quinn Clinics."
Examples of the reviews and comments made include:
"I was impressed with my first treatment as I had previously attended another Central London clinic. I also felt reassured that Dr Quinn wanted to check up on my progress in the weeks following my treatment. Will definitely recommend to my friends."
"I was extremely impressed with the level of service I received throughout the appointment process, consultation, treatment and aftercare. I was initially rather nervous prior to my arrival at the clinic, but found that the personal service I received exceeded my expectations. Highly recommended"
"Unlike many other 'Beauty / Aesthetic clinics' Quinn Clinics care about you as a person and your needs, not just selling you products and treatments to meet targets. I have always received honest, professional and unbiased advice from John and the lovely girls in the Bristol clinic and greatly value this, which is why it will always be my first recommendation for friends and family looking at treatments and always my first point of call when wanting future treatments. I feel the pricing is extremely good in comparison to the professional look and feel of the clinic."
The survey follows previous industry awards for excellent customer service - Quinn Clinics received the WhatClinic Customer Service Award in 2012, 2013 and 2014; based on excellent independent feedback from WhatClinic patients who contact and visit Quinn Clinics for skin treatments and they also hold a WhatClinic's 5 Star Treatment Award based on their patients assessment of treatment results.
Quinn Clinics is an independent company with skin clinics in Bristol and London, whose success is built entirely on excellent customer service; a strategy which has developed a loyal following of patients who exclusively visit Dr John Quinn and his team for their skin care needs.
Treatments available include popular anti-wrinkle injections, dermal fillers and lip filler treatments. The clinics are equipped with the latest advanced skin treatment technology, including IPL, laser, CO2 and Pelleve radio frequency. They also tackle medical skin issues including acne, rosacea, thread veins and excessive sweating. The team also offer popular laser hair removal and microdermabrasion with fully trained therapists.
Both the London and Bristol clinics are fully registered with the CQC and have passed all inspections.