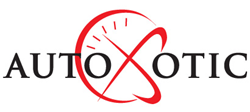 'Mary's energetic personality and wealth of contacts within the area make her an ideal candidate to help take AutoXotic to the next level.'
Sarasota, Florida (PRWEB) August 21, 2014
Mary VanSant is named Sales and Business Development Director at AutoXotic. In VanSant's new role at AutoXotic, she will market to and establish relationships with local businesses whose clients are looking for an exhilarating car experience. This includes promoting the AutoXotic brand and programs to local businesses and attending functions and events along Florida's Gulf coast.
"Mary's energetic personality and wealth of contacts within the area make her an ideal candidate to help take AutoXotic to the next level," said Larry Starr, Owner of AutoXotic. "I look forward to watching her grow our company and share her leadership within the community."
A graduate of Florida State University and a native of Florida, VanSant brings over 20 years of experience in the sales and marketing industries in various capacities. In her spare time, VanSant enjoys creating and cooking recipes, entertaining, boxing, reading and spending quality time with friends and family.
AutoXotic features everything from Lamborghinis to Maseratis, McLarens and Bentleys – all of the world's most luxurious and exotic cars. AutoXotic has assembled a fleet of prestigious cars for personal rental; allowing clients to lease an exotic vehicle for special events, charity auctions, corporate incentives and even vacationers looking to accelerate the memory of a perfect vacation. To inquire more about AutoXotic call 855-GOXOTIC (469.6842) or visit http://www.AutoXotic.com.
About AutoXotic
AutoXotic, a Sarasota Florida based provider, is the source for exotic and luxury vehicle necessities – specializing in personal daily rentals, innovative ownership and vehicle sales. The AutoXotic fleet includes vehicles from the most exclusive manufacturers in the world; including, but not limited to, Ferrari, Lamborghini, Bentley, Aston Martin, Porsche and Maserati.