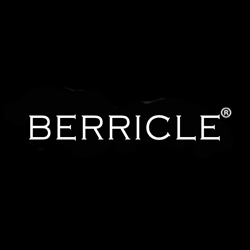 'We are honored to be selected for a second year in a row however continued success would not have been possible without the team of professionals who help to maintain a high level of customer satisfaction.' - Kevin Chen, President
Whitestone, N.Y. (PRWEB) August 21, 2014
For the second year in a row BERRICLE, an online destination for high quality fashion jewelry, has been named one of the fastest-growing private companies in America on the 2014 Inc. 5000 list. Between 2010 and 2013 the company grew a reported 241%.
Since its launch in 2006, BERRICLE has maintained rapid growth. According to the company's President, Kevin Chen, the company's revenue has continuously grown about 30%-40% each year.
When asked about the company's continued growth, Chen, attributed BERRICLE's success to the high quality of the product, the team, and efficient operations. "We are honored to be selected for a second year in a row; however, continued success would not have been possible without the team of professionals who help to maintain a high level of customer satisfaction. Cool technology and software allow us to run efficient operations. We use automated software to write commands that output exactly what we want," said Chen.
As the company looks to the future, Chen expressed that the focus will remain on, "providing happiness to our customers and perfecting the online shopping experience for affordable luxury jewelry."
For 33 years, Inc. has recognized the fastest-growing private companies in America on the Inc. 5000 list. This year BERRICLE ranked number 1735 on the list along with companies such as Intuit, Jamba Juice Microsoft, Pandora, Timberland, Under Armour, and Zappos.
About Inc. Magazine
Founded in 1979 and acquired in 2005 by Mansueto Ventures LLC, Inc. (http://www.inc.com) is the only major business magazine dedicated exclusively to owners and managers of growing private companies that delivers real solutions for today's innovative company builders. With a total paid circulation of 740,717, Inc. provides hands-on tools and market-tested strategies for managing people, finances, sales, marketing, and technology.
About BERRICLE
BERRICLE is a jewelry purveyor founded in 2006 with the mission to create the premier web-based destination for high quality sterling silver, gold and Cubic Zirconia fashion jewelry in the most elegant styles, at the most affordable prices. With an extensive collection of over 3,000 designs from engagement rings and wedding bands to colorful gemstone pendants and earrings, BERRICLE offers a wide variety of styles to suit each customer's taste.
Our quality and craftsmanship is key. Every piece is carefully inspected, and only those that meet BERRICLE's discerning standards receive our "BE" imprint, a mark that assures customers their purchase is of exceptional craftsmanship. Our popular Cubic Zirconia designs only feature "AAA" grade stones, or better. While other companies source average stones, the superb quality of Berricle's Cubic Zirconia allows our pieces to best mirror the color, cut, clarity and brilliance of diamonds. To this end, our jewelry is perfect for customers seeking affordable elegance. For more information, visit http://www.berricle.com.
Media/Press Contacts:
Hao Wang
hao(at)berricle(dot)com
1- 888-925-7569
Tamika Waye
tam(at)berricle(dot)com
1-347-566-1213