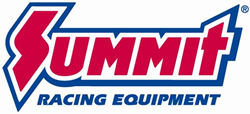 Tallmadge, OH (PRWEB) August 26, 2014
Optima's microprocessor-controlled Digital 1200 features an innovative display to indicate charging status and battery condition. It was featured on Episode 14 of PowerNation's Truck Tech. Watch the full episode here.
The Digital 1200's intuitive menu can easily guide users through the charging process. Quick-set selections mean it's easy to store charging parameters for different battery types.
In addition to charging, the Digital 1200 can maintain and extend a battery's life. The charger is also useful for recovering deeply discharged cells, potentially breathing life into batteries that would have otherwise been trashed.
The Optima Digital 1200 has ergonomically shaped charging clamps with a built-in LED light, along with a handy USB jack for charging your USB-powered devices. It works with Optima batteries and any other AGM-style battery.
See the Optima Digital 1200 Battery Charger at SummitRacing.com
Summit Racing Equipment
http://www.SummitRacing.com
1-800-230-3030