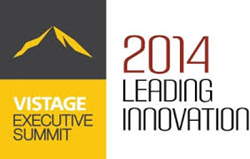 It's destined to be a great day for learning, networking, and important take-aways, as Atlanta's best and brightest gather for this important one-of-a-kind event
Atlanta, GA (PRWEB) August 21, 2014
As one of the signature meetings for the Vistage International, the annual All City event provides an opportunity for executives to network and gain insight from industry leading speakers who will examine what it takes to achieve breakthrough innovation.
"We are excited about this year's Atlanta Vistage Executive Summit focusing on 'Innovation,' where over 550 CEOs and leaders from our region will interact with each other and with thought leaders from Atlanta and around the country. Our program is the best we've ever assembled," said Chairman for the Vistage Atlanta Executive Summit, Jay M. McDonald.
"It's destined to be a great day for learning, networking, and important take-aways, as Atlanta's best and brightest gather for this important one-of-a-kind event."
The event will feature Bernie Marcus, the founder of Home Depot, A.D. Frazier, who ran the Atlanta Olympics, Frank Wren, general manager of the Atlanta Braves, Will Novy-Hildesley, branding authority and founder of Quick Sliver Foundry, Cameron Herold, co-founder of 1-800-GotJunk and Kat Cole, president of Cinnabon as the keynote speaker.
Chief Outsiders is one of two platinum sponsors this year, giving all participants an opportunity to learn about the firm, the fractional Chief Marketing Officer (CMO) concept and the various service offerings.
"Vistage members are experienced business people who are genuinely interested in improving themselves as leaders and improving the performance of their businesses. They are people who are up to something both individually and with their companies," said Southeast Managing Partner of Chief Outsiders, Tom McCrary. "We continue to see great synergy between our firm and Vistage throughout the United States. Vistage has been a valuable investment of our time and energy, both as sponsors and as members of various Vistage groups."
About Vistage International
Founded in 1957 and headquartered in San Diego, California, Vistage assembles and facilitates private advisory boards for CEOs, senior executives and business owners. Vistage members participate in monthly, Chair-led private advisory board meetings. More than 18,000 members in 15 countries also have access to one-to-one executive coaching, expert speakers, and our global network of business leaders.
About Chief Outsiders
Headquartered in Houston, TX, a silver winner of the American Business Awards "Company of the Year," and recognized for the Houston Business Journal's Fast 100, Chief Outsiders serves mid-sized companies from coast to coast with part-time CMO services. Chief Outsiders is unique among strategic marketing consulting firms, taking businesses to the next level by working as part of the leadership team on a fractional or as-needed basis. Unlike most marketing consulting firms, Chief Outsiders believes delivering a world-class marketing strategy on its own creates very little value. The real value is created by helping the organization implement the growth vision.
Chief Outsiders has been a premier source for marketing expertise, execution and leadership for companies such as i2C, AbsolutData, Bethyl Labs, Auto Load Logic and Riverside Company portfolio companies including OnCourse Learning, YourMembership.com and IDoc.