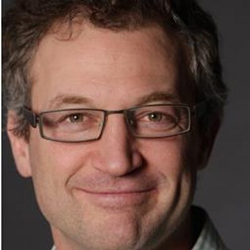 The agenda will span cloud, on-premises, hybrid and everything in between. Buckle up and get ready for two very packed days.
Denver, Colorado (PRWEB) August 21, 2014
Mark Kashman, Senior Product Manager at Microsoft, has been selected as the Keynote Speaker for SharePoint Fest - Denver. His keynote will be titled "Reinvent Productivity: do more, achieve more".
The keynote will introduce the main themes of the conference and highlight new innovations across SharePoint, Yammer and Office 365 - empowering people with new insights and tools that are more predictive, personal and helpful.
About Mark Kashman
Mark is a Senior Product Manager at Microsoft. He has worked on the SharePoint team for the last four years, and previously spent three years managing a digital asset management (DAM) solution built on top of SharePoint. He currently lives and works in the Redmond, WA, USA.
About SharePoint Fest
SharePoint Fest returns to Denver for the 5th year. It offers a two-day conference with an optional workshop day that brings together SharePoint enthusiasts and practitioners with many of the leading SharePoint experts and solution providers in North America.