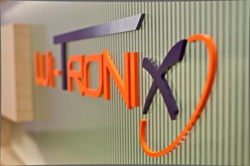 "Where we are today is a culmination of ten years of innovation and customer-centric product development." Wi-Tronix President, Larry Jordan
Bolingbrook, IL (PRWEB) August 22, 2014
This year, Wi-Tronix®, LLC celebrates its ten year anniversary. The company has scheduled various events for the month of August celebrating this accomplishment.
The company began humbly with the founders using their basement as the Wi-Tronix office. Rapid growth led to the company moving to office space in Bolingbrook, Ill. Wi-Tronix soon outgrew that facility as well and moved to its current location, also in Bolingbrook. The current office is expanding again to accommodate up to 50 new jobs. To date, there are over 7500 Wi-Tronix systems actively deployed globally on high-value mobile assets. The assets value over $15 billion.
Over its ten years, Wi-Tronix has developed and enhanced the Wireless Processing Unit, or Wi-PU™, and Software as a Service (SaaS) solutions. The system evolved from a Wi-Fi based system to a solution that offers real-time alerts and notifications. Many new features have been added to provide ever-increasing value to customers. These enhancements include inertial navigation, enhanced fuel level monitoring and train handling alerts.
"Where we are today is a culmination of ten years of innovation and customer-centric product development. We continue to enhance our core products to provide greater value to our customers," said Wi-Tronix President, Larry Jordan. "Wi-Tronix remains focused on its customers to innovate and develop products that meet their needs."
About Wi-Tronix, LLC
Wi-Tronix, LLC, with global headquarters in Bolingbrook, Ill., provides products and services to wirelessly monitor high-value mobile assets used in rail, marine, and other commercial and industrial operations. Wi-Tronix's mission is to enable businesses to improve the operational efficiency, service reliability and safety of high-value mobile assets. For additional information, visit the Wi-Tronix website at http://www.wi-tronix.com.
For Further Information
Wi-Tronix Sales & Media Contact: Chad Jasmin
Email: cjasmin(at)wi-tronix(dot)com
(888) WITRONIX (948-7664) ext. 307