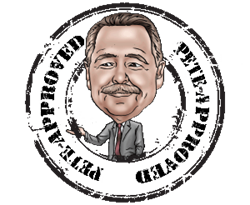 Glastonbury, CT (PRWEB) August 25, 2014
Whether traveling to a place you have visited before, or to a brand new destination half way across the world, it is important to invest in a travel insurance policy that will protect against unexpected situations that can occur both before and during your travels. It should never be a question about whether or not you can afford a travel insurance policy, but a question of how could you afford to travel without one. A low payment spent on travel insurance could save you and your family thousands of dollars in medical expenses due to unexpected illness or injury while on a trip, lost or stolen baggage, or flight cancellation and delays. Travel Insured, a leading travel insurance provider explains why you need to purchase travel insurance for your next trip.
1. Travel insurance is your safety net - Travel Insurance allows you to travel with 24/7 protection and support. If you are investing in a trip, it is imperative to invest in coverage for your health, safety, and travel costs. Travel insurance provides you with a safety net, just in case you find yourself in a less than ideal situation.
2. Travel insurance provides medical coverage - Most existing health insurance coverage does not apply while traveling abroad. Travel insurance plans include emergency medical and emergency medical assistance coverage as well as any transportation that may be needed. This protection can provide you with proper medical care and protect you financially if you had to stay in hospital, be evacuated for treatment, or undergo a major medical process.
3. Travel insurance protects your personal belongings - you are inconvenienced by either lost or stolen baggage during your travels, travel insurance coverage can provide you up to the maximum amount stated in the policy for the personal effects lost such as clothing, electronics, and other personal items.
4.Travel insurance helps cover costs if you have to cancel - If your cruise or flight is cancelled for a reason such as a natural disaster, or you need to cancel plans for your own personal reason such as unexpected illness or death of a family member, a travel insurance policy that includes cancellation coverage can reimburse you for any pre-paid, non-refundable deposits that were made for your travel plans.
5. Travel insurance can cover costs if you have to cut your trip short –If you purchase a plan with Interruption For Any Reason, you can receive unused, prepaid, non-refundable trip costs if you must interrupt the trip and head home early.
To learn more, visit http://www.travelinsured.com
About Travel Insured - Travel Insured International is one of the largest privately held travel protection companies in the US, and preferred supplier to over 5,000 travel agents, travel consortiums and wholesalers in the US and abroad. As a former division of the Travelers up until 1994, and originator of travel insurance in the US, you can say that the "travel protection" blood lines run deep. Travel Insured International's customer centric claims operation has significant expertise in both domestic and international claims administration.