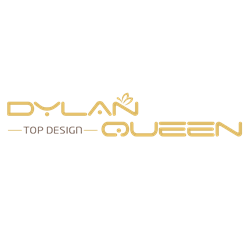 (PRWEB) August 23, 2014
Dylan Queen, a top brand of wedding dresses and other special-occasion dresses, has added some new items to its collection of elegant wedding party dresses. In addition, the company has announced that all these brand new elegant gowns are available at discounted prices, up to 80% off.
"We take pride in our graceful wedding party dresses for 2014. You know, a chic wedding party dress is a must for those who is going to a big wedding party. Our brand new outfits can add beauty to the wearers. Please pay attention that the big sale will last until September 30. If you are thinking of buying a cheap and beautiful special occasion gown, please seize the great opportunity," the sales manager of the company says.
All the new outfits offered by the company look charming. It is worth mentioning that the reliable company offers various kinds of women's special occasion outfits for clients all over the world, including evening gowns, bridesmaid gowns, wedding gowns, homecoming gowns and so on.
A spokesman for the company says, "If you have any questions during your shopping, please feel free to contact our customer service. We always have someone on hand to answer your questions or respond to your message within 24 hours."
About Dylan Queen:
Dylan Queen is a reliable dress company. At its one-stop website, it offers a wide variety of chic dresses, including prom dresses, evening dresses, bridesmaid dresses, formal dresses, etc. Its aim is to provide customers with fashionable gowns at acceptable prices. It frequently updates its website with new assortments.
For more details of the company and its cheap products, please visit http://www.dylanqueen.com/wedding-party-dresses/.