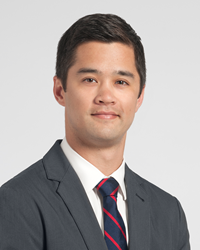 'The back to school countdown has begun,' says NVISION's Dr. John Au. 'When classes resume and a child's gaze turns back to computers, this can lead to long-term eye trouble.'
Newport Beach, California (PRWEB) August 25, 2014
Dr. John Au, an eye surgeon at NVISION Laser Eye Centers, says there are some key things parents can remind their kids to do to protect their eyes as they head back into the classroom this fall.
"Kids may still be focused on having fun in the sun but the back-to-school countdown has begun," says Dr. John Au, a LASIK and cataract surgeon at NVISION's Newport Beach and Laguna Hills' locations. "When classes resume and a child's gaze turns back to computers and a daily diet of technology, this can lead to long-term eye trouble. It's called 'digital eye strain,' a condition brought on by excessive exposure to electronic devices."
In fact, an American Academy of Ophthalmology (AAO) survey suggests that more than 80% of kids between 10 and 17 now spend more than three hours a day consuming the high-energy blue and violet glow of high-tech gadgetry.
Dr. Au has these suggestions to reduce digital eye strain that can lead to headaches, fatigue and poorer eye sight:

20-20-20 Rule: This is a 20-second technology break every 20 minutes in order to refocus on an object 20 feet away.
Frequent Blinking: It is also helpful to blink frequently as well increase on-screen font size and match room brightness to screen luminosity.
Get Outside: Research shows that spending more time outside can protect vision from getting worse.
"And of course, we here an NVISION also stress that nothing replaces an annual back-to-school eye exam with one of our 1700 referring optometrists to ensure optimal vision all year long," concludes Dr. Au.
About NVISION Laser Eye Centers
NVISION Laser Eye Centers is an innovative leader in lifestyle surgical eye care with 17 locations in California and Nevada. NVISION is the first provider in California to offer LASIK eye surgery with the Swiss-engineered Ziemer Femto LDV™ Crystal Line Laser. In addition, NVISION is the first provider in California to offer the bladeless, computer-controlled LenSx laser -- unquestionably the most technologically advanced option for laser cataract surgery -- and the first in the nation to offer Avellino DNA testing for an added level of LASIK safety.
With more than 1700 eye doctors who refer their patients and trust their own eyes to NVISION surgeons, NVISION Laser Eye Centers is the Eye Doctors' #1 Choice®. For more information, visit http://www.NVISIONCenters.com or call 1-877-91NVISION (1-877-916-8474).