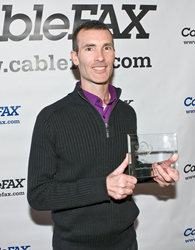 The impact from credit inquiries will vary from person to person based on their unique credit histories.
Massillon, OH (PRWEB) August 24, 2014
SubscriberWise®, the nation's largest issuing consumer reporting agency for the communications industry and a leading provider of analytics-driven subscriber risk management technology, announced today that its president is advocating for a new and comprehensive analysis of consumer credit inquiries.
Credit inquiries that are not coded properly have the potential to lower credit scores for consumers everywhere. Today credit inquires may be generated with non-traditional credit products including rental applications, membership into condo and homeowner associations, utilities, and other monthly service accounts.
"From my perspective, FICO's recent announcement that an updated credit score will soon treat medical collections with less negative impact than non-medical collections ranks nearly as high as the proper coding of inquires," remarked David Howe, SubscriberWise president. "Five years ago I consulted with Craig Watts, formerly the public affairs director for FICO, to discuss credit inquiries and their impact on FICO scores. I also spoke with scoring professionals about the intricacies of credit inquires and the impact from several credit inquiries in a short period of time."
"The conversations were motivated primarily by consumers who frequently - and understandably - expressed anger and frustration regarding hard inquiries that were generated from applications for video, voice, and data services with SubscriberWise members across the nation."
"There are other concerns with inquiries," continued Howe. "The impact of hard inquiries may not be limited to personal credit reports and scores. It is a fact today that leading insurance companies may disqualify an insured (or prospective insured) from obtaining the most favorable rating simply because there are hard inquiries at the time the quote was requested. This is part of 'financial responsibility' underwriting and it's often a factor that can impact the total premium quoted."
"And that's why the subject of credit inquiries ought to be an action item for creditors, the national repositories, model developers, and perhaps even regulators," declared Howe. "I argue that there must be a more sophisticated treatment of inquiries, just as FICO is doing with its advances in the new release of FICO Score 9, and just as it has done in the past with loan inquiries that involve rate shopping.
Credit inquiries should be coded according to strict guidelines that are based on the type of inquiry because inquiries are not created equal. Applying for acceptance into a homeowner association is much different than applying for a home loan. But each can result in the same hard inquiry that may lower one's credit score or have other negative consequences for consumers.
For example, it's unacceptable in my mind that an inquiry from an application for a wireless mobile account could result in an adverse impact on an insurance score - unless it is statistically proven that this type of non-loan inquiry is correlated to future claims and losses."
"Hard inquiries may or may not impact the calculation of a credit score," explained Howe. "When an inquiry does impact the credit score, a single inquiry or two is typically a minimal impact because inquiries only account for approximately 10 percent of the various factors that are included in scoring formulas. Payment history and amounts owed are the two most weighted factors and account for 65 percent of the calculation of a FICO score, according to FICO (http://www.myfico.com/CreditEducation/WhatsInYourScore.aspx). General purpose FICO scores only count an inquiry during the first 12 months. Hard inquiries are typically maintained on credit reports for two years.
"Credit scores are not mysterious," emphasized Howe. "Rather it is the technology behind the scores that is highly elaborate and complex. This explains why consumers struggle to understand credit scores; this is the reason scores are perceived mysterious and often viewed with conspiracy and contempt. The different types of inquires that may or may not impact the calculation of credit scores increase confusion for consumers.
But consumers are not alone: to some extent even the developers of credit scores are seemingly trumped by the ingenuity and sophistication of their own invention," argued Howe. "Consider, for example, that the scientists who create the scoring algorithms even they are unable to quantify the exact impact of one or more inquires on the calculation of a score. Instead, each could offer only an educated estimation about what impact – if any – an inquiry may have. Although hardly an indictment on the technology or its designers, it speaks to the power and proven performance of computers and algorithms.
Why? Primarily because the scoring formula is a complex algorithm and the technology incorporates multiple scorecards. Each scorecard is selected instantly and automatically and consumers are segmented into a scorecard based on similar credit profiles to increase predictive accuracy. FICO 8 (the model used by SubscriberWise today) has twelve unique scorecards; 8 non-derogatory and 4 derogatory scorecards. And within each scorecard there exists the various scoring factors that are used to calculate the credit score.
"Credit scores are also dynamic; they're not stored on the consumer report. Scores are generated at the very moment they are requested," explained Howe. "And when one considers the lighting-speed at which micro-processors can analyze a consumer report - with potentially hundreds or thousands of data factors - and instantly calculate a score, it adds to notions of subjectivity and mystery."
"Moreover, because consumer credit reports vary wildly from person to person (i.e. thick files vs. thin files, derogatory vs. non-derogatory, etc, etc.) and because the various factors are each applied to these unique files, there's no possibility one can know exactly the impact of one or more inquiries on the calculation of a score. It's the diversity of the credit file along with the scorecard segmentation: the payment history; the length of the file; the absence or presence of public records; the utilization or amount of credit; the types of credit in use; as well as other recent inquiries, that make it literally impossible for anyone to assign a specific point-value to one or more inquiries."
"The FTC through the federal Fair Credit Reporting Act (FCRA) strictly limits access to consumer reports," Howe continued. "Each time a consumer report is accessed there is a notation – either a hard (voluntary) or a soft (involuntary) inquiry – that must be recorded on a consumer credit report at the moment the file is requested. Today most consumers understand the difference between hard and soft inquiries. However, many consumers may not fully appreciate that the requirement to notate the file is designed to let the individual know - every step of the way - who is looking at their credit report and for what permissible purpose. In other words, the inquiry is not only for the benefit of creditors who may be reviewing an application for approval or as a factor to be calculated in a credit score.
Notating a file with an inquiry every time it is requested is an excellent requirement and one that's proven particularly useful for consumers who have been victims of identity theft," noted Howe.
"Times have changed. Businesses are now relying on consumer reports for underwriting and regulatory requirements with greater and greater frequency. Therefore it's time to improve scoring accuracy by coding the myriad inquiries that consumers encounter regularly with extreme precision as it relates to the potential loss of credit score points.
In 2010, SubscriberWise collaborated with its data provider to ensure that inquires generated by its members would be coded in a way that would have absolutely no impact on the consumer's credit score. The effort was a success (http://www.subscriberwise.com/SubscriberWise_Soft_Inquiries.pdf) and while the benefit is impossible to quantify, it's certain that hundreds of thousands of consumers around the nation who were/are the subject of SubscriberWise technology, they undoubtedly benefit from a process that results in no negative impact to their credit reports or scores."
Last year I obtained an updated cell phone contract with a major national wireless provider," concluded Howe. "I was dismayed that the cellular provider required a credit application that generated a hard inquiry. I wasn't applying for a new account. I was transferring the same line with the same provider to a savings program that MCTV offers its employees. It seems ironic that my credit score could go lower (and did go lower at Equifax) when this transaction actually resulted in increased monthly cash-flow and no additional obligations."
About SubscriberWise and David Howe
SubscriberWise founder and president David Howe is a consultant and credit manager for MCTV (http://www.mctvohio.com). During his 18-year career at MCTV, Howe has reviewed more than 50,000 credit submissions. His interest in credit began in 1986 while a 17-year old student in high school. Howe is the only known individual – living or deceased – to have obtained both a perfect FICO 850 and a perfect Vantage 990 score. Howe has obtained FICO Professional Certification and is also the first and only citizen of the world to describe and report the details of the perfect FICO score. Howe produced and published two videos on the subject of perfect credit: FICO 850 Credit Report Facts and FICO Scores: The Facts. The first general-purpose FICO scores were debuted nearly a quarter century ago.
SubscriberWise® launched as the first U.S. issuing consumer reporting agency exclusively for the cable industry in 2006. In 2009, SubscriberWise and TransUnion announced a joint marketing agreement for the benefit of America's independent cable operators. Today SubscriberWise is a risk management preferred-solutions provider for the National Cable Television Cooperative. Over the past decade, Howe has been consulted by every leading communications operator in the country including Sprint, Time Warner, Mediacom, Metrocast, Atlantic Broadband, Armstrong, Antietam, Comporium, Grande, Cincinnati Bell, Cable ONE, NewWave Communications, TruVista, USA Communications, Shentel,and many others. Howe consults regularly with CEOs and other high level executives who own and operate the nation's communications companies.
SubscriberWise contributions to the communications industry are today quantified in the multiple tens of millions of dollars annually.
SubscriberWise is a U.S.A. federally registered trademark of the SubscriberWise Limited Liability Co.
Contacts
SubscriberWise
David E. Howe, +1 330-880-4848 Ext: 137