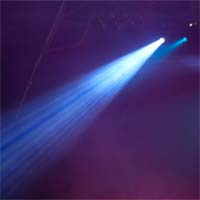 The color spectrum shift was observed in all tumors located on the pleural surface.
Raleigh, NC (PRWEB) August 26, 2014
Cancer researchers in Hokkaido, Japan have successfully used an autofluorescence imaging system to identify mesothelioma and other pleural cancers during video-assisted thoracic surgery. Click here to read Surviving Mesothelioma's new article on the findings.
Scientists at Asahikawa Medical University used a special blue light to measure fluorescent light emitted by cells. Pleural cancers like mesothelioma and metastatic lung cancer could be identified by their shift from healthy green to red-violet light emissions.
"The color spectrum shift was observed in all tumors located on the pleural surface but not in cases with pleural fibrous disease," reports lead study author Masahiro Kitada in the Annals of Thoracic and Cardiovascular Surgery.
The study concluded that this method for identifying even tiny mesothelioma or lung cancer tumors could be useful for planning treatment strategies and surgery.
"One of the aspects of mesothelioma that makes it so deadly is the fact that it is so hard to detect in its early, more treatable stages," says Surviving Mesothelioma Managing Editor Alex Strauss. "The idea that this photodynamic technique could help find even very small tumors is encouraging."
To better understand what autofluorescence is and how it works, see Light-Based Diagnostic Tool May Find Early Mesothelioma, now available on the Surviving Mesothelioma website.
Kitada, M et al, "Photodynamic Diagnoses of Malignant Pleural Diseases Using the Autofluorescence Imaging System", Annals of Thoracic and Cardiovascular Surgery, August 20, 2014, Epub ahead of print, https://www.jstage.jst.go.jp/article/atcs/advpub/0/advpub_oa.14-00162/_article
For nearly ten years, Surviving Mesothelioma has brought readers the most important and ground-breaking news on the causes, diagnosis and treatment of mesothelioma. All Surviving Mesothelioma news is gathered and reported directly from the peer-reviewed medical literature. Written for patients and their loved ones, Surviving Mesothelioma news helps families make more informed decisions.