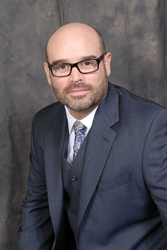 SANTA ANA, CA (PRWEB) August 26, 2014
The California Court of Appeal has awarded the Law Offices of Glew & Kim a reversal of judgment in People v. Baniani. The landmark decision stands in support of the rights of medical marijuana patients under the Medical Marijuana Program (MMP).
"This decision is another giant step toward legitimacy for medical marijuana patients," said Attorney Christopher Glew. "It has the potential to end the prosecution of collectives that are attempting to follow the ambiguous laws."
The defendant, a founder of a medical marijuana collective, was charged with a sale of marijuana and possession of marijuana for sale. Christopher Glew, Esq, was the trial counsel in the first trial which resulted in a hung jury. During the retrial conducted by the Public Defender's office, the court determined that the defendant was not entitled to a defense under the MMP. The second jury was unable to reach a verdict on count one and found defendant guilty on count two - possession of marijuana for sale.
Attorney Christopher Glew appealed the verdict, and was awarded a reversal of judgment. The Court of Appeal 4th District, Division 3 found the defendant entitled to a defense under the MMP and determined the error in precluding the defense to be prejudicial. This holding will likely signal an end to the District Attorney's policy of attempting to preclude patients from asserting their affirmative defense in medical cases. This case follows in the lineage of Colvin and Jackson.
California Senate Bill 420, also called the Medical Marijuana Program, recognizes the right of qualified medical marijuana patients and caregivers to associate collectively or cooperatively to cultivate medical marijuana. It also was intended to protect patients and caregivers from arrest for transportation and other miscellaneous charges.
Case reference number G048535 (Super. Ct. No. 10HF1852)
About The Law Offices of Glew & Kim
The Law Offices of Glew & Kim is dedicated to criminal defense and family law. All cases are handled directly by Christopher Glew or Jina Kim, who apply more than twenty years of legal knowledge to providing clients with the best possible outcome. Our attorneys hold an outstanding trial record and proudly provide zealous representation and advocacy.
Christopher Glew is the leading defense attorney in Southern California for marijuana dispensaries, winning groundbreaking trials in the field of medical marijuana in the state of California. Called "The hottest criminal defense attorney in Orange County," he has been recognized as one of the 2013 Top Lawyers in California by American Lawyer Media, and Top 100 Criminal Trial Lawyers Southern California by the National Trial Lawyers Association. He has been featured in local and national media, including The Orange County Register, OC Weekly, Culture Magazine, and High Times. He is a dynamic public speaker, and has provided commentary for ABC and NBC. More information can be found at GlewKimLaw.com