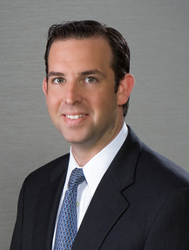 We are delighted to add Justin as another great asset for our clients.
Atlanta, Georgia (PRWEB) August 26, 2014
Advocacy Wealth Management recently named Justin Boller to serve as the company's chief investment officer. With more than 14 years in the investment management industry, Justin will use his expertise to customize and monitor individual and institutional portfolios with a focus on protection of principal and predictable, tax-efficient returns. His background marries well with Advocacy's focus on duration and managing default, as opposed to the hunt for appreciation that marks most retail solutions.
Justin is a Chartered Financial Analyst®, has attained his Series 7, 63 and 65 licenses and brings both U.S. and international experience to the team. Prior to joining Advocacy, Justin served as a client portfolio manager at Invesco, where he worked on the company's Global Equity investment team. While with Invesco, Justin produced high-quality work both with individual clients and large institutions.
Thomas Johnson, president, chief operating officer and chief compliance officer at Advocacy Wealth Management, commented, "Justin's expertise and addition completes the reconfiguration of our Advocacy Portfolio Analysis and Design team. We are delighted to add Justin as another great asset for our clients."
Justin is a graduate of Wake Forest University, where he earned a bachelor's degree in business with a focus in finance. He resides in Atlanta with his wife and two daughters.
About Advocacy Wealth Management
Advocacy Wealth Management is an SEC-registered advisory firm focusing on serving the needs of the plaintiff and their attorney(s) in the settlement process through the use of investment products. Advocacy stands proudly at the forefront of the settlement planning industry, providing an objective assessment of options, turning abstract dollar signs and terms into tangible plans. Visit http://www.advocacywealth.com/ to learn more about Advocacy Wealth Management.
About Forge Consulting LLC
Founded in 2003, Forge Consulting LLC serves plaintiffs and their attorneys with a full suite of services. The consultants at Forge provide a thorough analysis of settlement options on every case, identifying the client's unique goals and providing multiple options, including insurance products, in easy-to-understand terms. Forge helps clients plan for the complicated issues associated with government benefits preservation, asset protection, estate planning, debt planning, housing, health care and more. To learn more about Forge Consulting, visit http://www.forgeconsulting.com/ and see how certain you can be about your financial services partner.