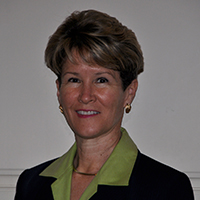 (PRWEB) August 28, 2014
Girl Scouts of California's Central Coast has announced the promotions of Controller, Lori Riis-Vestergaard to Chief Financial Officer, and Desiree Stilwell from Director to Vice President of Sales as the organization's retail operations, and product sales align under Finance.
"Both women have demonstrated exceptional leadership skills in their respective areas to serve the council," said Gina M. Jaeger council Chief Executive Officer. "We are thrilled to be able to recognize their contributions."
Prior to joining Girl Scouts of California's Central Coast, Ms. Riis-Vestergaard, a Certified Public Accountant, provided financial audit and compliance consulting for a variety of healthcare, non-profit and professional organizations, as well as managerial positions at Wellpoint, Inc., and Deloitte & Touche. Ms. Riis-Vestergaard will assume responsibility for the organization's Property and IT functions in addition to Product and Retail Sales. Ms. Riis-Vestergaard is based in the council's Ventura County office.
Under Desiree Stilwell, the organization's annual fall product sale, and the Girl Scout Cookie Sale have experienced positive growth year over year including a successful direct cookie sale, pilot test in Santa Barbara. Prior to Girl Scouts, Ms. Stilwell held sales positions for a variety of brands including Kelty Packs, Smith Sunglasses and Saucony. Ms. Stilwell serves on Girl Scouts of the USA's National Product Sales Advisory Team and is based in the council's Monterey County office.
About GSCCC
Girl Scouts of California's Central Coast serves over 10,000 girls across six counties and is committed to making the Girl Scout Leadership Experience available to girls in ways that impact their lives both in the moment and into the future. Girls participate in troops, individual projects, council events, day camps and more. A variety of leadership, outdoor skills, and Science, Technology, Engineering and Math (STEM) based programs and events provide girls with opportunities to learn and explore in fun and informative ways. To join or volunteer in Santa Cruz, San Benito, Monterey, San Luis Obispo, Santa Barbara or Ventura county, visit: http://www.girlscoutsccc.org.