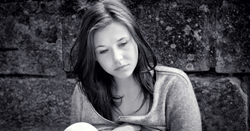 Hazing is not fun. It breaks spirits and influences self esteem negatively. It needs to be made a violation.
London, UK (PRWEB) August 28, 2014
College hazing has been around for decades, which is why it is such a difficult practice to get rid of. Long associated with fraternities, sororities and the Greek system in general, hazing has been a corrupted form of a rite of passage for candidates trying to get into such college social groups and general group acceptance. College hazing, while portrayed as fun, is actually the source of much trauma for college students all around the group. NoBullying releases the guide to college hazing today.
In recent days, hazing rituals went from fun stupid "quests" to instances of ingestion of risky material, performing activities with harmful effects to the participant, extreme humiliation, and even sexual assault or rape with a foreign object. Frat hazing has gone from fun to horrific and traumatic in a matter of decades.
The problem with hazing is that, it has been such an accepted practice by informal social groups for so long. As a result, while extreme cases occur, most social groups in college or schools don't see what they are doing as anything wrong. They wouldn't consider doing any of the things that become so shocking until their own events grow gradually out of control over time.
For many people, hazing didn't just start yesterday. It has been around for years, known by many, and kept as a secret institution by those who have participated and even themselves been victims of it earlier on. Those who then speak out are considered weak, undesirable and worse, traitors to a well-guarded secret practice.
Being hazed can include much subtle demands of peer pressure and group control on those wanting to be part of special groups, such as the elephant walk, water overdosing and even sexual assault with strange objects, not to mention "public humiliation practices" that include nudity walks. It has been noticed that hazing rituals are harder for those from different races or ethnic minorities, bringing to mind the underlining issues of racial prejudice.
For hazing to be eliminated from universities and colleges, it needs to be relabeled as an unacceptable behavior by society. Until that occurs, the practice will continue on teams and in social groups on campuses when people think that no authority figure is paying attention. By giving the violation of hazing have a real and significant cost when caught, attitudes and behavior can be changed dramatically. No one wants to have on their academic record a note of being expelled for hazing.
Ciaran Connolly, co-founder of NoBullying.com, said "Hazing is not fun. It breaks spirits and influences self esteem negatively. It needs to be made a violation."
He added that parents and teachers should make a point to educate the younger generations about the sad outcome of bullying online and offline. According to Connolly, it is quite imperative to press for more firm laws condemning all acts of bullying and harassment.
NoBullying.com features many pages dedicated to parents, teens, teachers, health professionals as well as posts related to cyber safety and the latest news about law making concerning curbing Bullying worldwide as well as inspirational Bullying Poems and famous Bullying Quotes.
The website regularly updates its bullying statistics and cyberbullying statistics as it is essential to understand how widespread the bullying epidemic is. It also regularly runs cyberbullying surveys and questionnaires to get recent updated statistics on everything related to cyberbullying.
He also added that anyone suffering from bullying in any form or way can always find advice and help on the NoBullying website, but if anyone is suffering from severe bullying or cyber bullying, the best thing is to talk to someone locally – a parent, teacher or local organization that has been set up to help with specialized councilors to deal with this topic.