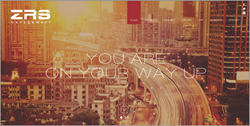 Spherexx never disappoints, it's been a great decade working with them. Nobody does it better. Jeremy Brown, VP Marketing, ZRS
Dallas, TX (PRWEB) August 28, 2014
The Ritz-Carlton Key Biscayne Miami is hosting ZRS Management's annual Marketing and Technology Retreat Educational Conference. A select number of service providers will be joining the 160 ZRS team members that are attending nationally. Spherexx.com is celebrating its tenth year as ZRS's corporate website developer. The ad agency also provides CRM, market survey, email, remote dashboard, due diligence inspection and other miscellaneous software services to the prestigious management company.
The new ZRSApartments.com will be viewed for the first time on August 28, at the close of the conference.
"Spherexx never disappoints; they are always attentive to our vision, and then they make it even better. Many of Spherexx's leaders have hands-on experience in our business; they "get it" without explanation or excuse, they relate to the problem at hand and address it head-on. It's been a great decade working with Spherexx, and I can't wait to see what they will come up with next. Nobody does it better," says Jeremy Brown, Vice President of Marketing, ZRS Management, LLC.
The new ZRS community websites are developed in Parallax style scrolling for an interactive user-controlled experience, and a responsive design which provides optimal viewing across multiple devices. It contains over 60 individual apartment communities. The contemporary design is imaginative and simple to navigate. Some of the features include:
-New branding imagery that sets a tone for the key demographic being served with scrolling interface designed to hold the web visitor's attention
-Traditional, top level navigation presentation along with relational navigation strategically placed throughout the website to enhance the search experience with directions to information relative to the search in progress
-Visitors can instantly dial the leasing team with a click; there is one-click access to all the property details, including pricing, resident reviews and services
-The amenity presentation is interactive and engaging. There are three dimensional floor plan layouts in selected communities, inline video, stunning photography of the common features and interiors, custom animations and sophisticated interconnectivity
-The website is fully integrated; it accepts and shares accounting related information, such as individual unit pricing and availability presented with floor plans that have targeted calls to action. The website can interface many popular property management services
-Web guests can complete an online application from the convenience of their home with two clicks, or set up a tour date. They can also write a review which is compiled in an overall satisfaction rating
-Each community offers a location map that shares neighborhood information. Web visitors can select a search icon, for example, schools or dining locations in reference to the community and toggle between map and satellite imaging
-They can register for Preferred Employer ranking, thereby becoming eligible for group perks
-Residents can pay rent, request service, check the activities' calendar, refer a friend, write a review and keep updated with management correspondence through the resident section of the website
From a management perspective, the website's private administrative center saves time and costs for programming fees because it can be updated quickly and easily without computer proficiency. The private section also provides pertinent statistical data such as traffic counts and user behavior.
Becca Wilson, President and CEO of Spherexx says, "It's a pleasure and privilege to work with such an outstanding company as ZRS over the years. We are excited about their impressive growth and commitment to excellence in all they do. Their statistics from ILoveLeasing apartment CRM show that 45% of all ZRS leases originate from their website. Their website is their most valuable lead generation tool and we are always looking for ways to make the best even better. We are delighted to be part of their continued success."
As a third-party management company, ZRS Management, LLC has grown through the recommendations from some of the nation's most respected institutional clients and private owners. Since 1991, ZRS has managed over 120 properties and has never lost a contract for performance reasons.
ZRS Management, LLC (formerly ZOM Residential Services, Inc.) is a Florida Limited Liability Company originally formed in 1991 to manage high quality multifamily communities. In 2010, ZRS Management, LLC became a stand-alone third party management company. Currently, ZRS manages over 22,000 units for various institutional clients, partnerships, and individual owners.
The company has extensive experience in managing quality garden-style apartments, urban mixed-use projects, "fractured" condominium projects, and luxury, high-rise buildings.
ZRS's management approach on any given project is dictated by the goals of the owner. New business has grown almost entirely through recommendations from enthusiastic clients, recommendations they have earned by exceeding expectations, and specifically, by enriching clients.
About Spherexx.com® — Advertising Agency | Software Development | Business Intelligence
Spherexx.com is recognized as an established leader for website, Internet marketing and software development services since 2000. With offices located in Tulsa, Dallas, and Houston, the company has been distinguished as one of INC5000's fastest growing companies. Spherexx.com is a recipient of International Summit Creative Awards for creative and communication excellence and Internet Advertising Competition awards for best real estate website and outstanding websites. Spherexx.com is also a 2013 Webby Honoree.
Spherexx.com offers a wide selection of professional services including web design and development, touchscreen kiosks, Internet lead generation tools, online advertising, consulting, advanced mobile technology, apartment lease-up marketing consulting, and search engine performance. The company also provides branding services, video/multimedia production, print media, and copywriting, as well as website and email hosting, database solutions, pay per click, e-commerce solutions and custom programming.
The company has developed CRM (customer relationship management) products, marketing and lead generation tools that allow clients to better manage and convert leads to leases and sales and increase property values. These applications are branded under ApartmentWebsites.com, Messagekast.com, ILoveLeasing.com®, MarketSurveyTools.com, RentPush.com® Revenue Management Asset Optimization, MultifamilyDueDiligence.com, SweetSpotDashboard.com, and RentIntel Business Intelligence. Spherexx.com provides web-based prospecting, marketing, advertising management, and support services.